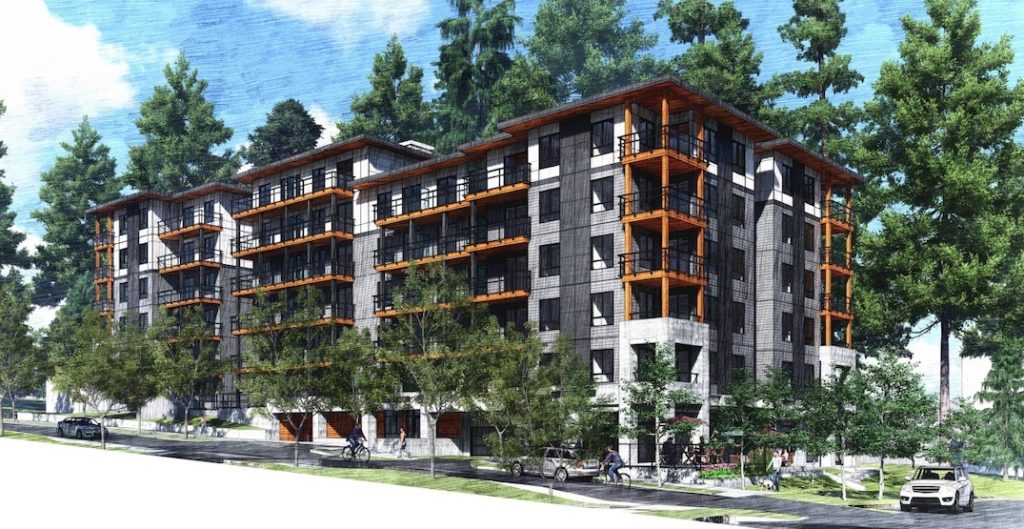 Urban YVR
Peter Meiszner
Anthem is hoping to attract first-time homebuyers in North Vancouver with a rent-to-own program at its proposed development.
The developer plans to hold an open house this weekend to introduce an updated proposal for Seymour Estates, a mixed-use development at 904-944 Lytton Street in the District of North Vancouver.
The site was formerly a townhouse development, built in 1969, and now demolished. The owners of the 114 townhomes opted to sell the deteriorating buildings to Anthem in January 2017.
The new development will include 341 units, 25 of which will be allocated as part of the rent-to-own program. Participants will be able to apply 24 months of rent towards their down payment, and must be a resident of North Vancouver (city or district), or work there. They must also be a Canadian citizen or permanent resident, and must agree to live in the home for two years after completion.
Seymour Estates will also include below-market housing, in partnership with Hollyburn Family Services, purpose-built rental and a dedicated townhome for Habitat for Humanity.
The unit breakdown will be as follows:
Condominiums: 94
Rent to Own: 25
Market Rental: 56
Below Market Rental: 33
Townhomes: 132
Habitat for Humanity Home: 1
Total: 341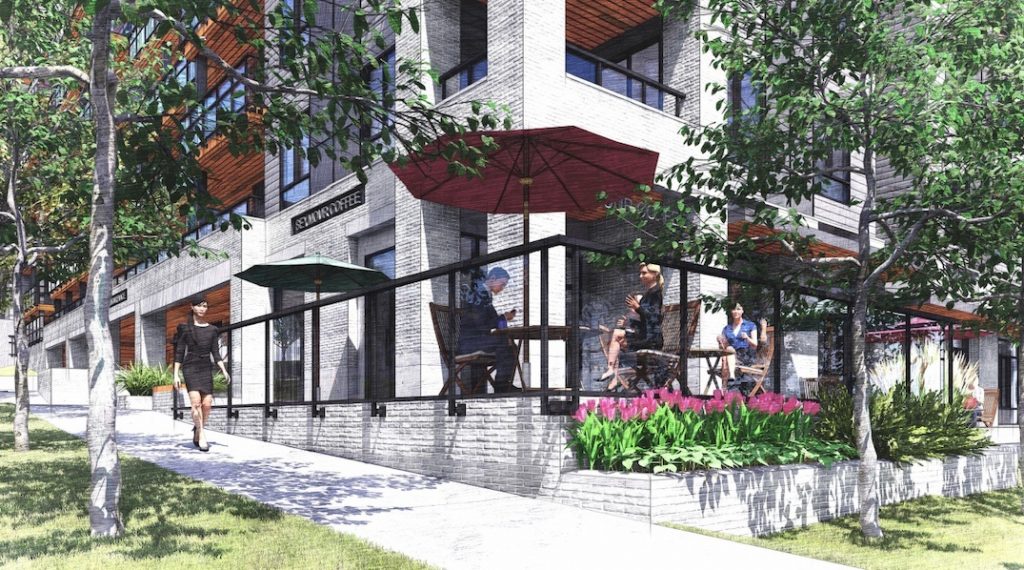 A coffee shop with an outdoor patio is envisioned as part of the development.
A subsidized transit pass program will be offered to residents, as well as a contribution towards upgrades to a nearby bus shelter on Mt. Seymour Parkway. There will be a total of 573 parking stalls underground.
For more information, visit seymourestates.ca, or attend the open house this Saturday, October 5, 2019 at 12:00 PM – 3:00 PM (drop in), Windsor Room, Ron Andrews Rec Centre, 931 Lytton Street, North Vancouver.
View the original article here.