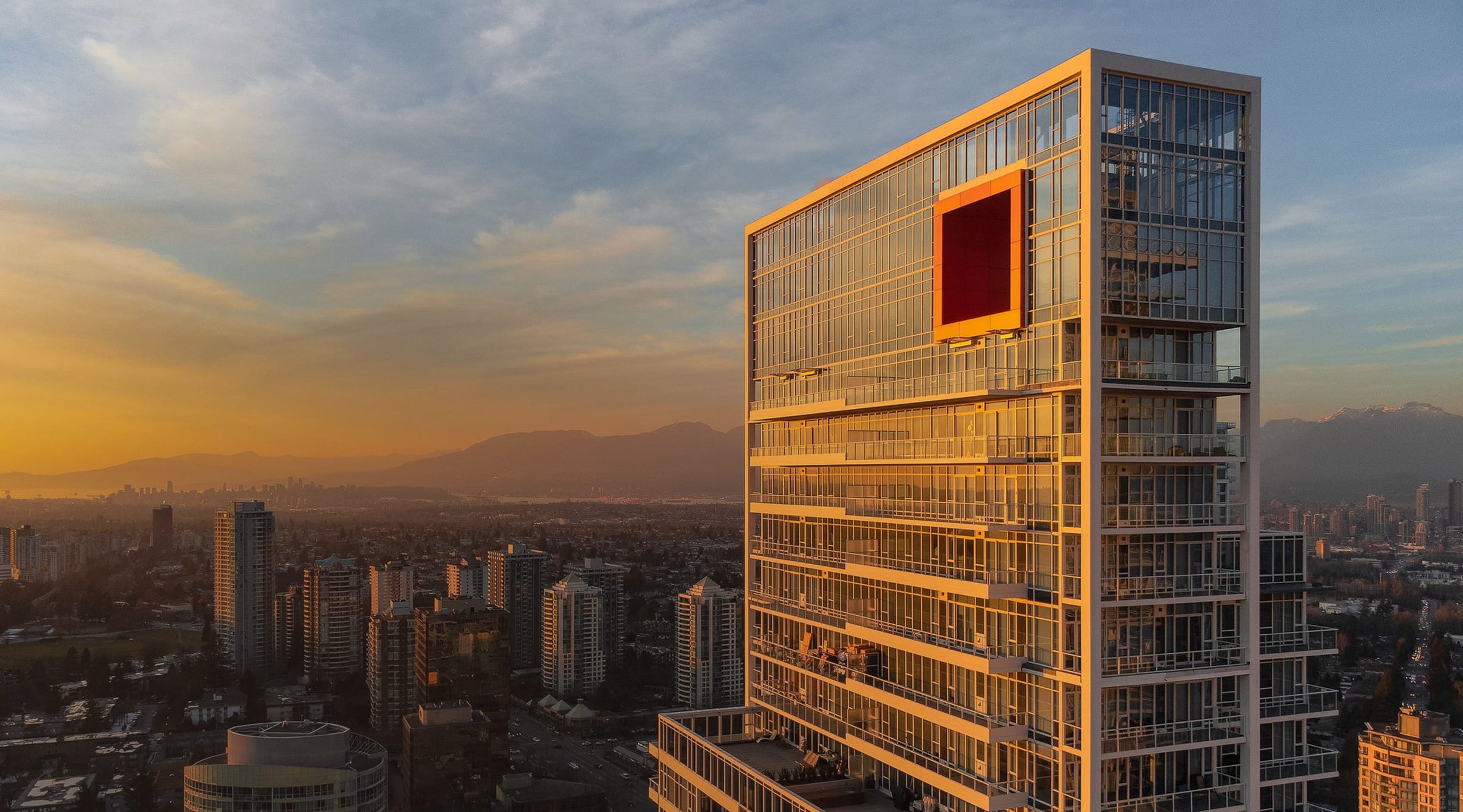 Our Story
Creating Real Estate That Works
The Anthem story is one of striving—of picking a direction and pursuing it, of seeing an opportunity and seizing it, of hitting an obstacle and solving it, of observing a market change and evolving with it.
Epoch 1
A Boy and His Dog
1991-1994
In the early 1990s, Eric Carlson founded what is now called Anthem. Armed with a few dollars in his pocket, big dreams and a few investors who believed in his vision, the initial focus was multi-family residential and land acquisitions. In the first three years, he slowly grew the company from start-up mode to a team of 15 people and a portfolio of 10 projects.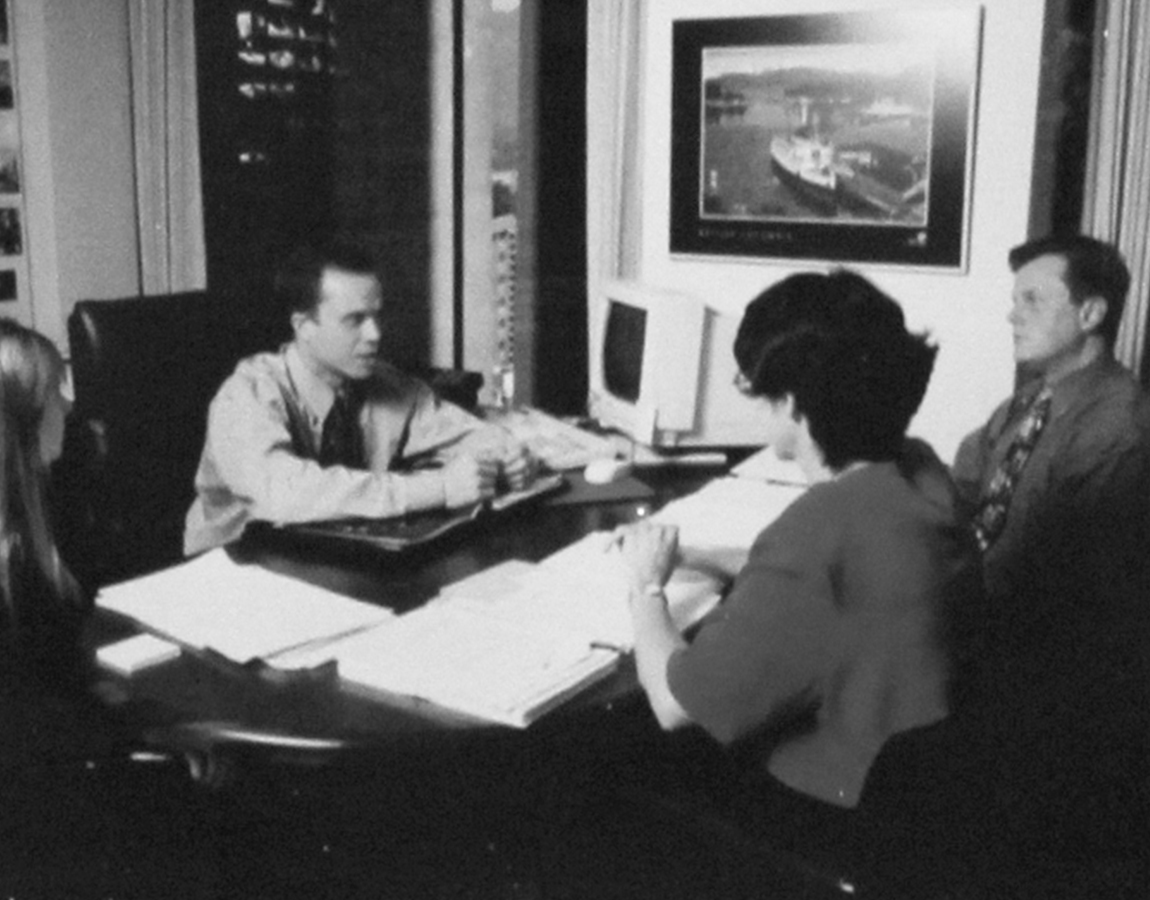 Epoch 2
Kicking Ass
1994-1998
The company began to hit its stride as the organization developed and more people joined the team. Its reach expanded to new markets in Colorado, Arizona, Texas, Louisiana, California and Georgia in the United States, as well as farther afield on Canadian soil in Alberta and Ontario. Expanded directions included office, retail and residential home building. The team grew to 45 people.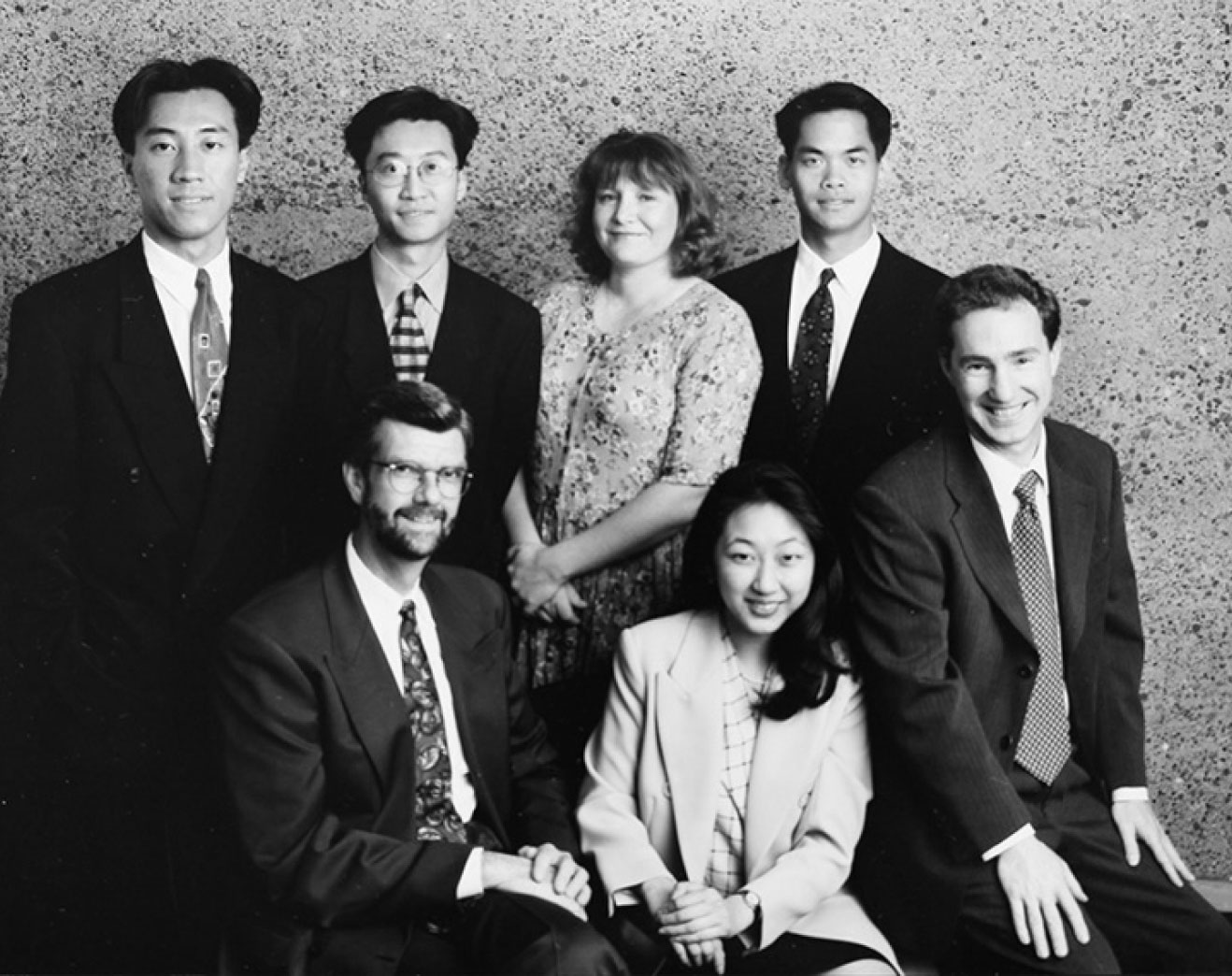 Epoch 3
Going Public
1998-2004
In March of 1998, Anthem was listed on the Toronto Stock Exchange at a market cap of $100 million. Financial strategy shifted from partnering on individual projects to relying on a public shareholder base. This proved not to be in the best interests of the company, given the vagaries and uncertainties of the stock market. Decisive action was taken, divesting the multi-family model and returning to a private model in May of 2004. The company grew from 45 to 100 people.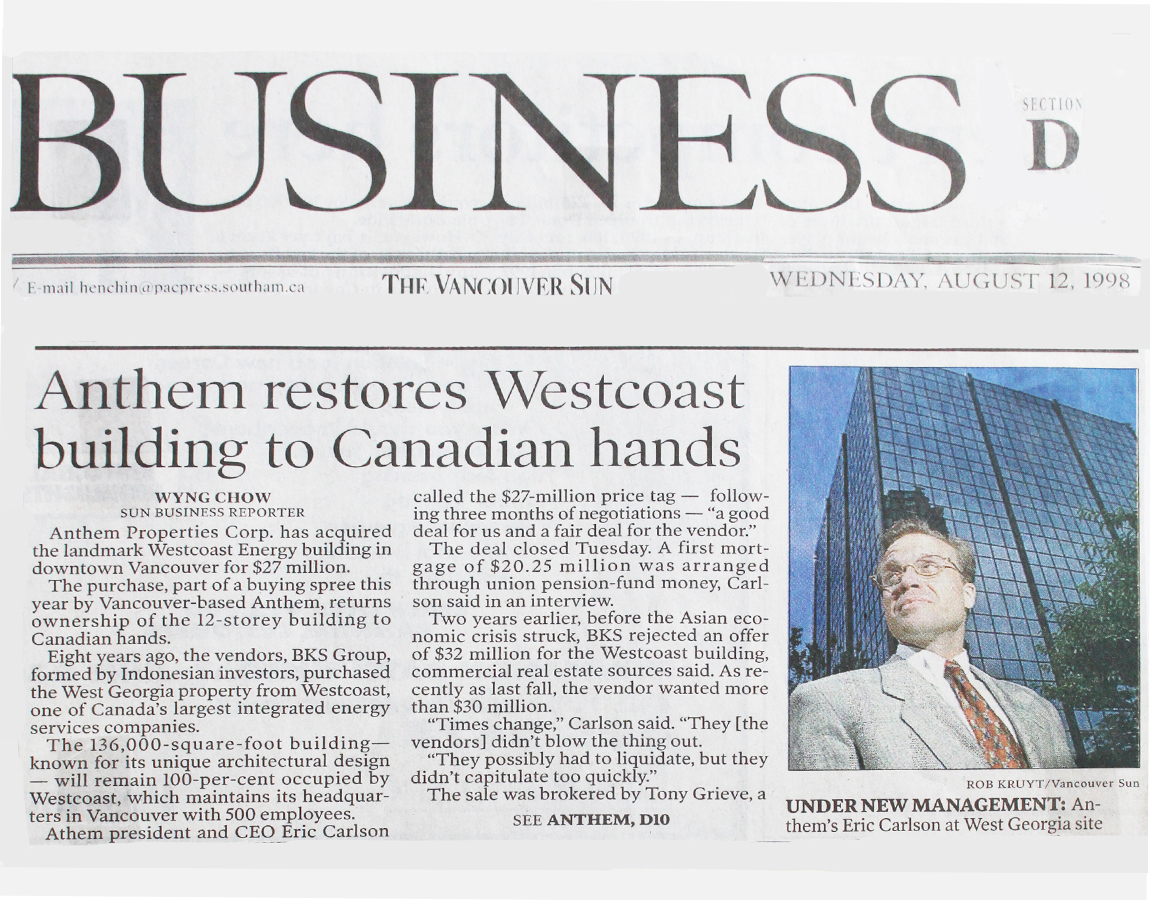 Epoch 4
Organizationally Driven
2004-2015
The move back to a private company quickly began paying dividends, with all new business pursued in conjunction with project-specific financing. A number of important projects were undertaken, including Anthem's first high-rise residential—a key asset class for the future of the company. A shift to an organizationally driven team model, relying on culture and systems to scale the business, proved to be another strong directional move for the company. Weathering the storm of the global financial crisis, Anthem continued to grow its team to 175 and expand its portfolio of projects.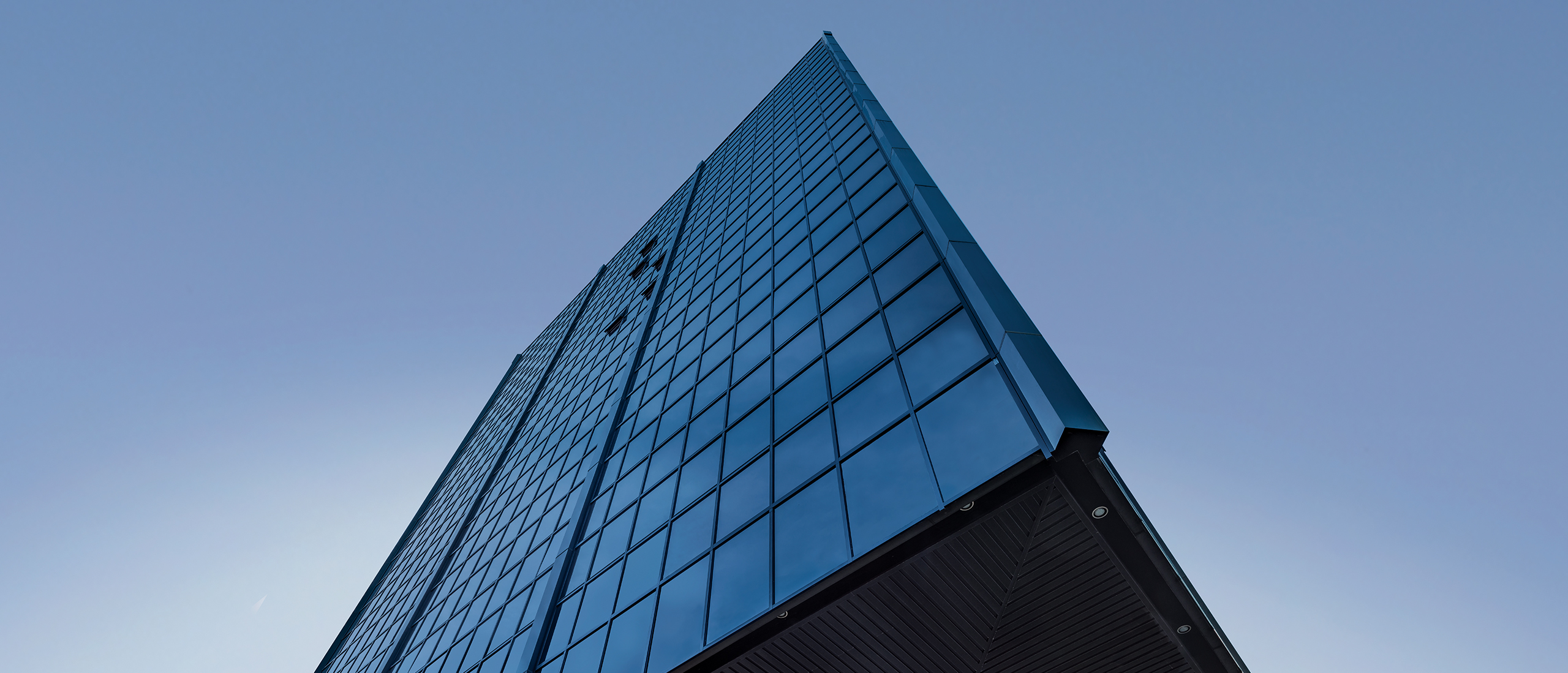 Epoch 5
Matrix Organization
2016-Future
Spurred on by the acquisition of United Communities, GBD Communities and Premier United Communities in 2014, Anthem continues to expand the scale and scope of its operations integrating under Anthem and Anthem United. Today, as one Anthem, the team continues to grow to over 500, and once again looks to the United States as fertile ground for future developments. The company now has a portfolio of 20,500 homes in various stages of development, 9 million sf of commercial property and over 8,500 acres of land.