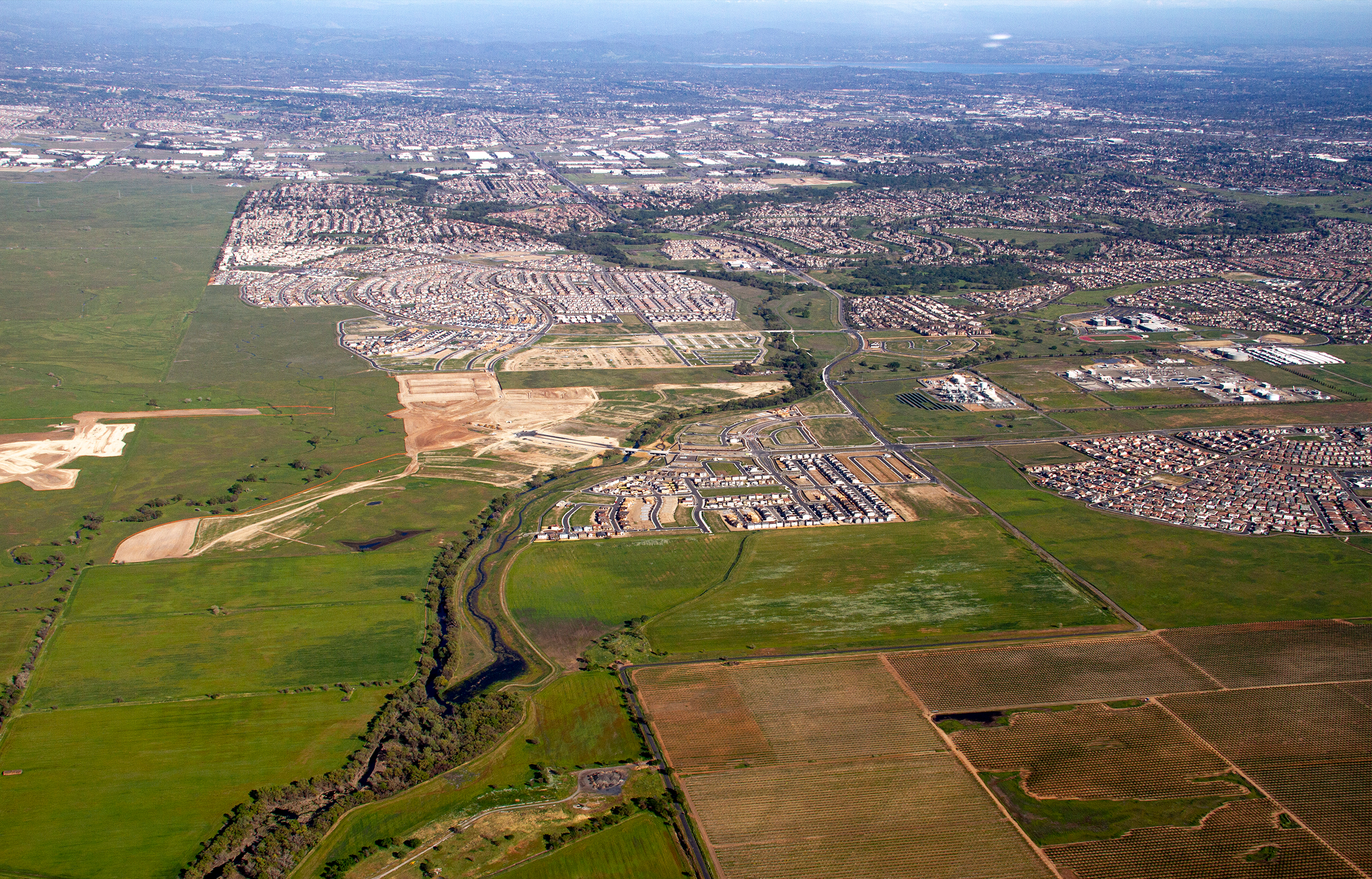 The Sacramento Bee
Ryan Lillis
One of the largest new home developments in the Sacramento region is gaining momentum, with hundreds of homes currently available.
When the sprawling Winding Creek development is complete, roughly 1,400 single-family homes and hundreds of apartments will fill the 500-acre site in northwest Roseville.
There are currently between 250 and 300 people living in the neighborhood, said Karron Vasquez, a senior manager of marketing for Anthem Properties, the project developer. Another few hundred homes have been built or are under construction and are available for sale, Vasquez said.
Construction on the rest of the development is expected to ramp up next year. Affordable units will be included in the multi-family apartment buildings in the neighborhood, Vasquez said.
Winding Creek is Anthem's largest development in the United States. The Vancouver, British Columbia-based company also has two major projects under construction in Sacramento's central city: 15S, a 137-unit building at 15th and S streets, and Cathedral Square, a six-story project on the long-blighted 1000 block of J Street. The company also recently applied to construct a seven-story apartment building on the 900 block of S Street in Sacramento.
Winding Creek will make a significant dent in Roseville's housing shortage,
The booming Placer County suburb needs to build more than 12,000 housing units this decade to meet demand, according to an analysis by the Sacramento Area Council of Governments. Roughly half of those housing units should be for residents earning moderate or above-moderate incomes.
Like much of the housing market, demand for new homes has slowed throughout much of 2022. However, sales volume rebounded slightly in August, with Placer County accounting for the most new home sales in the region, according to data from the North State Building Industry Association.
View the original article from The Sacramento Bee here.