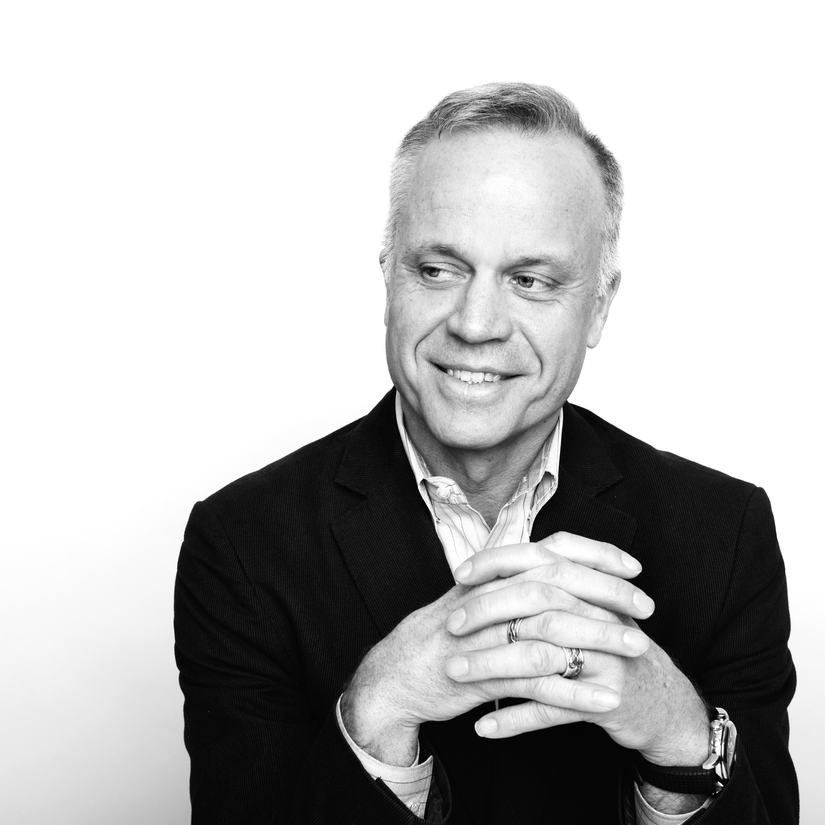 BC Business
Nick Rockel
For Carlson, weathering the pandemic has made his company better at business and with its people
In the early weeks of the COVID-19 pandemic, Eric Carlson faced a moment of doubt. "One of our competitors, a very big company, laid off 50 percent of their staff," recalls the founder and chief executive of real estate developer Anthem Properties Group. The CEO of that business, who's a friend of Carlson's, phoned to give him the news.
"I said, Why did you do that?" Carlson relates. "He said, I'm being proactive"—citing the opportunity to reduce overhead, clean house and keep the banks happy.
Anthem, a builder of residential projects that also owns and manages a variety of retail, industrial and other income properties, faced a threat to its survival, too, explains Carlson, who founded the Vancouver-based company in 1991. As soon as the pandemic hit, the executive team started holding twice-daily meetings to share what they'd learned and discuss how it impacted the business.
Anthem, which puts the various aspects of its operation into what Carlson calls strategic buckets, also added a new one: COVID. That helped it to get a handle on pandemic-related government policies, he says—and to figure out how to keep the team together and pull through.
But that phone call left Carlson and his fellow execs mulling mass layoffs at the 430-person company. In the end, Anthem decided not to let anyone go. "This was a defining moment for us," Carlson says. "It wasn't even about the math; it wasn't about the pros and cons. It was about, What kind of person are you? What kind of company are you? What kind of values do you have? What kind of integrity do you have? If you abandon your employees in their time of need, what are they going to do in your time of need?"
The same went for Anthem's other stakeholders—its lenders, financial partners, customers and supply chain—Carlson says. "We thought, We're all in this together. We're going to hang in there and protect everybody."
What doesn't kill you makes you stronger
To make that happen, all senior staff took a three-month pay cut. "Get on it" is how Carlson describes his approach to leadership at the time. "You've got to own the problem, and you have to really step up as a leader to reduce the uncertainty," he explains. "Create vision. What are we doing? What's the plan?"
With team members working from home, Anthem also ramped up its internal communication. During the first part of the pandemic, Carlson emailed everyone in the company at least once a day, he says. Anthem's performance leaders, who typically each manage six to 10 people, began calling those employees daily. "We established a habit of connection, of one-on-one, of mutual respect," Carlson says, adding that the practice stuck.
Although Anthem's productivity declined at first, more interaction and communication led to improvements, he explains. "As the bonds of COVID, the negative aspects of it, diminish–and they will at some point—we'll get the benefit of being a better company, which will manifest itself in happier team members, happier customers and possibly more profit."
Are you an inspirer or a commander?
Asked about his philosophy of leadership, Carlson says that when he started out in the business, he was "a deal junkie—totally transactional." His approach today: "Show the path and inspire the people."
As Carlson sees it, leaders have the choice to be an inspirer or a commander. "This is the mission, and you're going to do it whether you like it or not," he says of the latter, which he also describes as carrot-and-stick. "You leave leadership, and it just becomes this compliance exercise."
In Carlson's experience, the commander approach doesn't work with employees who have what he calls a sense of entitlement. Nor will it fly with those who want to self-actualize: "You've got to relate to them; they've got to relate to you."
Carlson prefers a leadership model from Franklin Covey Co. that he's rolling out at Anthem. "They call it inspire trust, create vision, execute strategy, and coach potential," he says. "I like that because what's implicit is inspiration. You can only get things done if people trust you."
Rather than unbridled enthusiasm, inspiration means an authentic passion and a commitment to getting it done, Carlson says. "And getting a psychological boost reward, a burst of joy or happiness from achieving the goal. Leaders can help people discover that. I think that individuals deep down really want to make a difference, and they get crushed."
The pandemic has shone a light on good and bad leaders, Carlson maintains, adding that the same goes for team members. To help their people cope with anxiety during the pandemic, leaders have had to become more empathetic, he says.
"I think the commander side's going to drift away."
Employees will respond accordingly, Carlson predicts. "We'll have grown as a result of COVID," he says. "Empathy is key, and we have a lot more of it in our company now than we did two years ago."
Eric Carlson's 3 Rules of Leadership
1. Listen first
"Seek first to understand before you come in and start telling people what to do. It's about creating a common understanding; it's about that inspiration. It's not about power or status. Young people coming out of MBA school, they want to be vice-president. They want that hierarchical title, they want hierarchy authority, they want to be the man, they want to be in a position of authority. And really, leadership's not about that. Leadership is earned.
Leadership is moral authority, and you get it by being empathetic. You get it by caring about people, truly. Not pretending to listen—true, authentic listening, and empathizing and helping people."
 2. Be self-aware
"If you want to listen to people and truly hear them, you've got to get past your own shit, and you can only do that if you know what your shit is. You have to really think about who you are and understand what your strengths are, what your weaknesses are, how to improve, how to bring your strengths to the table, how to be honest about your weaknesses. 'I know I'm the boss, but I can't do this, so somebody else has got to help me here.' That is so much better than just pretending that you've got it when you don't, because they know you don't."
 3. Be real
"Authenticity is huge. You can only do that if you're confident and you have good character. To me, character is about knowing what your values are and living your life in alignment with them, and demonstrating it every day through your behaviour—not just talking it but doing it. And having high character so that people will trust you, they'll follow your lead. Character isn't just something you study one night and you've got it. We all waver. Our ego, our psychological defence mechanisms and our bitterness as human beings can get in the way, and we have to learn how to check that at the door. I'm 63 years old. I've worked on this my whole life, and I still have a long way to go."
View the original article by BC Business here.