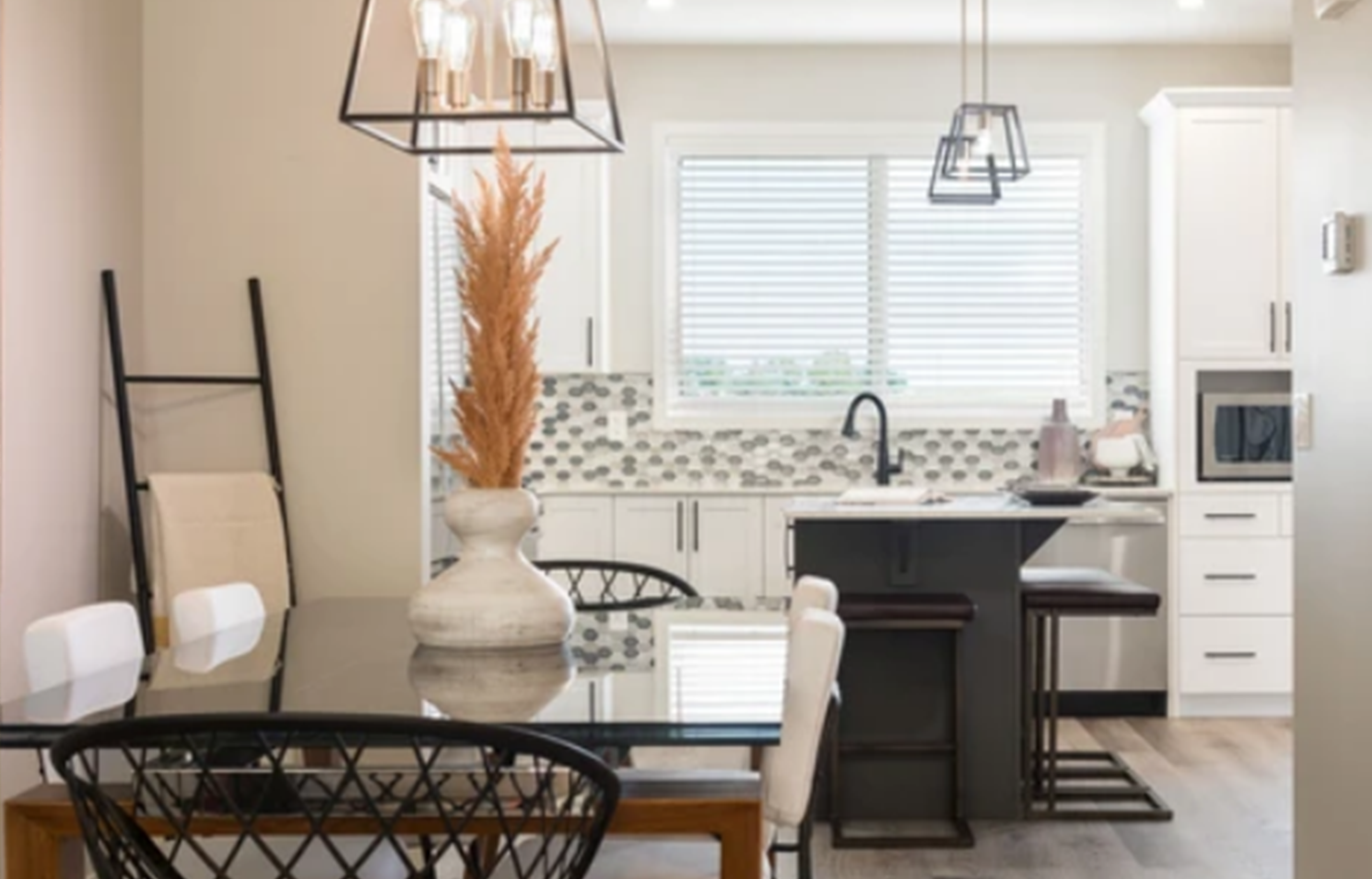 Calgary Herald
Josh Skapin
Nothing can boost stress levels like trying to track down an item in a cabinet that is overflowing.
Whether one has an extensive collection of cookware of simply values organization, insufficient kitchen storage can be difficult to sustain.
This challenge transcends home styles. While storage options are limited to a home's overall square footage, certain design considerations can ensure kitchen storage does not fall short despite the size of the home.
An example of this is demonstrated in the Easton by Morrison Homes. This three-bedroom, 1,596-square-foot duplex model is displayed as a show home in the north Okotoks community of Wedderburn.
This floor plan is available in the community of D'Arcy, as well.
The L-shaped kitchen has extensive upper and lower cabinets and there are more at the base of its island. Furthermore, the cooking space boasts a generously sized walk-in pantry. These qualities allow every pot, pan and cooking gizmo to have a place of its own and create more opportunities for order.
The kitchen contains stainless steel appliances, including a bistro-inspired chimney-style hoodfan, and elegant tile backsplash. Its island includes an eating bar that seats at least four people.
The sink sits beneath a large window on the rear-facing wall. This lets parents keep an eye on their children while washing dishes as they play in the backyard on a sunny evening. They may be spending time on the home's optional back deck.
An open-concept design connects the kitchen to the central dining area and front-facing great room. People who enjoy hosting get-togethers have plenty of flexibility when using this dining area. In times when welcoming larger groups, the open format allows one to extend the space short-term. A table with an extension leaf can be used for occasions such as holiday celebrations.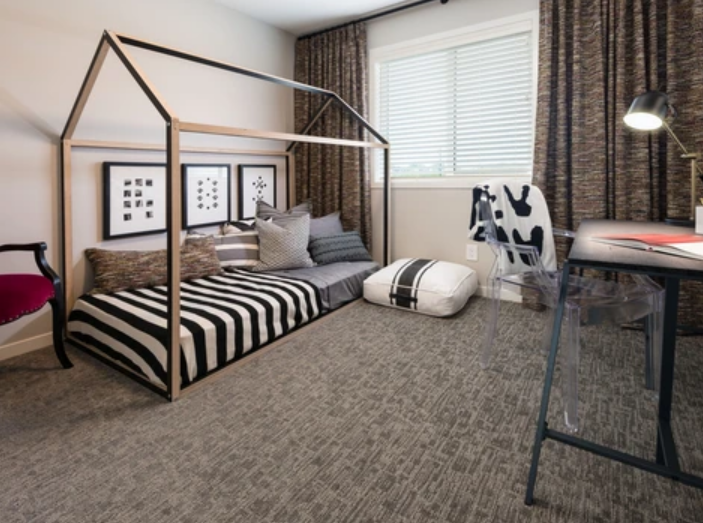 Featuring a large window, the great room measures 13 feet by 12 feet four inches in one section and 14 feet six inches in another.
The floor plan has an option that allows for an enclosed flex room. Some of the common uses for such as a space include home office or children's toy and book room.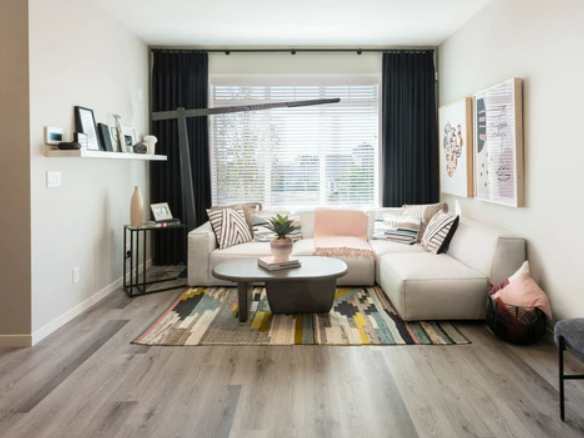 Many families with young children see their great room taken over by toys. The flex room is a solution for tucking these items away, especially in times when guests are over, whilst in a location where they can be easily reached when it's play time again.
Stairs to the second floor are accessed off the foyer. The master bedroom is front-facing and there are two secondary bedrooms at the back.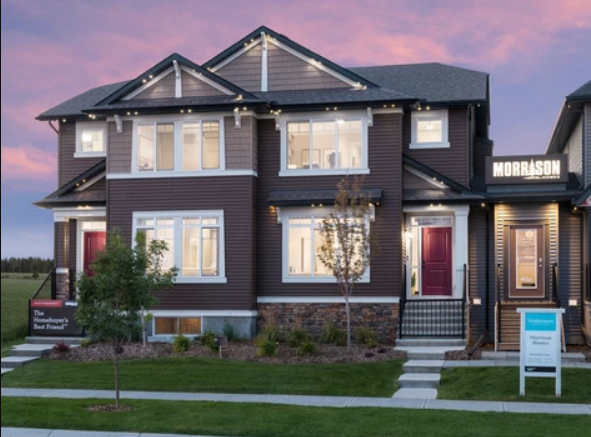 The secondary bedrooms, situated side-by-side, are identical in size. This decreases the chances of children arguing over possession over the larger sleep space. These bedrooms are flanked by a full bathroom and laundry room with a front-load washer and dryer.
At 13 feet two inches by 15 feet 10 inches, the master bedroom is considerable for a home of this size. Its ensuite orientation makes it easy for one partner to get ready early in the morning without disrupting the other. The walk-in closet is accessed within the ensuite, creating a single space in which to get ready for one's day.
Another option for this floor plan allows for the three bedrooms mentioned above to be replaced by two masters and a centrally located loft.
THE DETAILS
HOME: The Easton is a 1,596-square-foot duplex.
BUILDER: Morrison Homes.
AREA: Wedderburn is a new community in Okotoks.
DEVELOPER: Anthem.
HOURS: The show home is open 2 to 8 p.m. Monday through Thursday, and noon to 5 p.m. on weekends and holidays.
DIRECTIONS: The show home is located at 6 Wolf Crescent. To get there, take Highway 2A south, turn left on Banister Drive, left again on Banister Gate and left on Wolf Crescent.
INFORMATION: A virtual tour of this show home is on morrisonhomes.ca
View the original article from the Calgary Herald here.