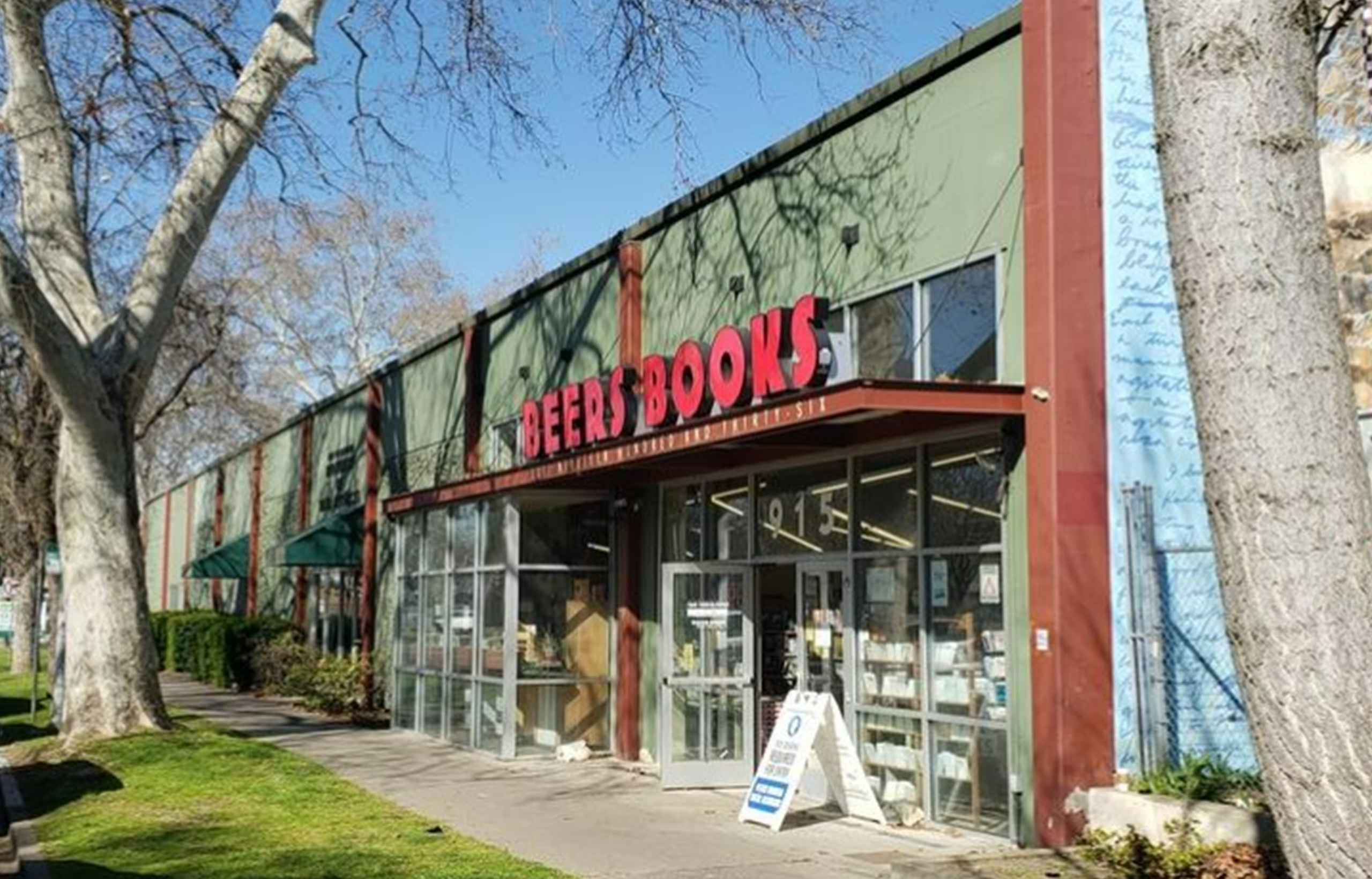 Ben van der Meer
Sacramento Business Journal
With another property purchase pending, Anthem Properties is finalizing its plans for a development on the current Beers Books site south of Downtown Sacramento.
Vice President of Development Riaan de Beer said as soon as this summer, the Vancouver, British Columbia-based company will submit plans for a seven-story, 200-unit project at 915 S St.
"It'll be primarily oriented toward residential development," he said, though about 7,000 square feet of ground-floor retail is also planned. Five stories of wood-frame construction would be above a two-story concrete podium.
Key to the project, though, is Anthem's pending acquisition of 925 S St., a property with an auto repair shop just to the east of Beers Books. Once that's secured, de Beer said, the company will have a full half-block to work with.
Anthem has already submitted a pre-application to the city and gotten some initial feedback, he said. Because the full application hasn't been submitted, it's too soon to say when a project on the site might begin construction.
"There are more opportunities because of what the lot size allows us to do," he said, noting the proposed project is more units than two active Anthem Properties projects elsewhere in the central city. "That does create some economies of scale."
The company's other two projects are still on schedule, and also have more formal names than in the past. The 153-unit project at 1030 J St., previously known as Anthem Cathedral Square, is now being called Envoy.
De Beer said that's meant to evoke an area in the middle of regeneration, on a block sometimes referred to as Downtown Sacramento's worst from a blight perspective. "The fact that we're playing a role in the revitalization of Downtown, we wanted to recognize that in the name," he said.
Envoy, which also has ground-floor retail space, should open in spring 2023, de Beer said.
At 15th and S streets, a project under construction of eight stories and 137 units is now being called Maker. That's also a nod to its surroundings on the R Street Corridor, an area known for creative firms and local businesses, de Beer said.
"We wanted to grab on to that and apply it to the site," he said.
Maker should open about a year after Envoy, in spring 2024.
View the original article from the Sacramento Business Journal here.