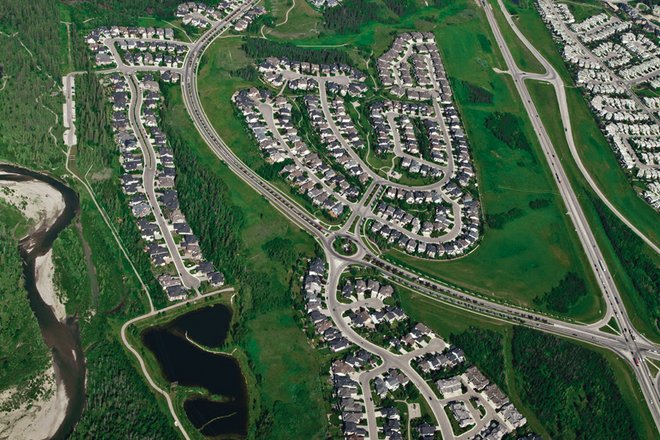 Calgary HomeLiving
Pepper Rodriguez
Optimism may be in short supply in Calgary these days, but Anthem remains bullish on the city's prospects for growth. Confident enough, in fact, that they are launching "an unprecedented" number of real estate developments in both their land and multi-family holdings in and around the city.
The developer is opening no less than four new communities in the Calgary area in 2019 with a total of 776 acres through their Anthem United land development arm, while bringing in 500 new homes in four new condo and townhome projects through their multi-family division, Anthem.
It's a multi-million dollar investment that squarely puts Anthem's money where their mouth is.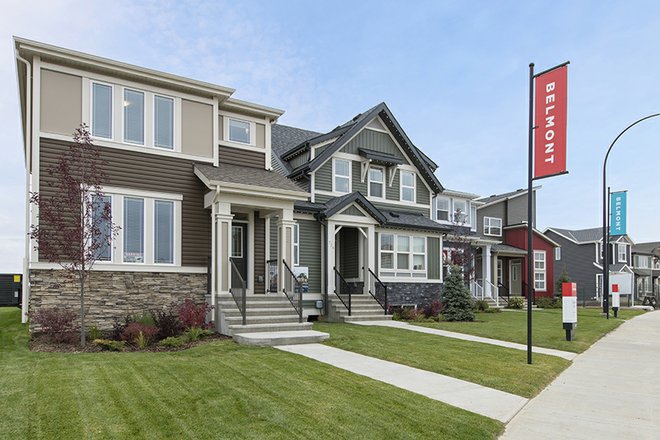 "Calgary is a core market for Anthem," says Elva Kim, Vice President of Sales & Marketing, Anthem. "It is affordable, has a well-educated population and is a great place to raise a family. We see population and job growth continuing to strengthen and Anthem will be here providing great space to those people who need it."
It isn't blind optimism either. "We see the slow but steady recovery in the new home market, people still want to live in Calgary and people are still coming to the city from other places in the country and the world because it continues to be an affordable and a vibrant place to live," Kim tells New Home Living. "Owning a home here is certainly more affordable than Toronto or Vancouver," she adds.
"From land to multi-family to commercial space, we have a diversified portfolio of projects in the Calgary area and across western North America," Kim points out. "It's what allowed us to continue developing communities when a lot of other projects weren't going ahead, and we're proud of that."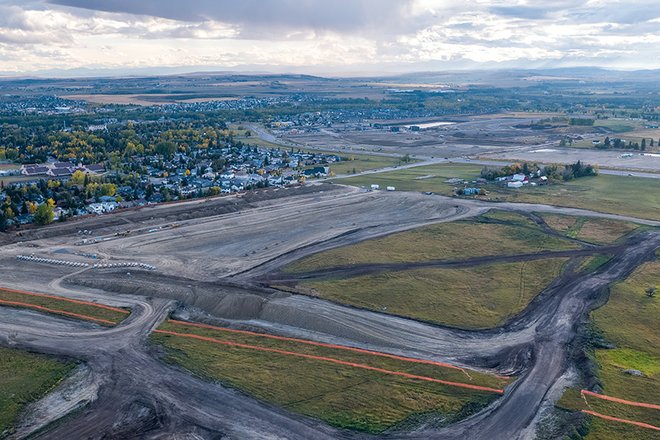 Among Anthem United's communities to launch this spring and summer are:
Wedderburn in Okotoks. It is a 160-acre site directly east of Anthem United's other community, D'ARCY. The community will feature a new school site, parks, ponds a completed school nearby and Gateway Village, a 50+ acre mixed-use area that will be shared by Wedderburn and D'ARCY, providing all the amenities residents will need. The grand opening for Wedderburn is scheduled for May 25, 2019.
Pine Creek in South Calgary. It is a master planned community west of Macleod Trail. The community will be developed over seven to 10 years and at completion will be home to more than 3,000 people. Pine Creek will offer homes geared towards entry and move up buyers. The first showhomes and public launch are expected in the summer of 2019.
Sirocco at Pine Creek. This is a 176-acre site in the highly sought after Southwest quadrant of Calgary. The community will provide homes to more than 4,000 residents through a variety of housing types, including semi-estate homes and duplex homes overlooking the Sirocco Golf Course. The first showhomes will open to the public in the spring of 2019.
Chelsea, Anthem United's first community in Chestermere. Chelsea is a 320-acre master planned community that on completion will have over 7,000 residents in a variety of housing types near schools, parks, neighbourhood shopping, pathways and an eco-park. Chelsea will open to the public with showhomes in fall 2019.
These communities join the developer's three other communities in the Calgary area, Cornerstone in the Northeast, Belmont in the South, and D'ARCY in Okotoks. All of Anthem United's current communities in market are in various stages of development with active showhomes and more opening soon.
On the multi-family side, Anthem is launching:
• Landmark at Waterfront, the final phase of their master planned community in Eau Claire.
• A new collection of townhomes and two wood-frame condominium apartment buildings in the former military barracks of Currie.
• A boutique five storey condominium building along Memorial Drive in Kensington.
• Finally, Anthem and Anthem United's first joint foray between their land and multi-family teams, 857 Belmont Drive S.E, which will be a collection of townhomes within their community of Belmont.
Also in the pipeline of Anthem projects is 1724 Westmount Boulevard, an upcoming townhome community in the established and desirable neighbourhood of Hillhurst-Sunnyside.
Behind these projects is a growing team of over 400 people across Anthem's core markets in Alberta, British Columbia and California; more than double their number of employees in 2014. Anthem's growth is not slowing either, with over 15 current job opportunities and more expected throughout 2019.
Anthem has been committed to the Calgary area since 2007 with the launch of their first master planned residential community in Calgary, Waterfront. Anthem United has been committed to Calgary for even longer under the United Communities brand, tracing its roots back to the Alberta market in the 1930s and expanding into an extensive residential land portfolio in the 1980s. Anthem acquired United Communities in 2014 and rebranded the land development arm as Anthem United in 2017. The acquisition and Anthem's further expansion into the Calgary market was driven by an increasing appetite for growth and belief in the long-term potential of Calgary's real estate market.
"The city of Calgary is resilient, well built for all stages of the economic cycle and quick to recover. There is a spirit here that aligns with our core values and we're here for the long haul," Kim says.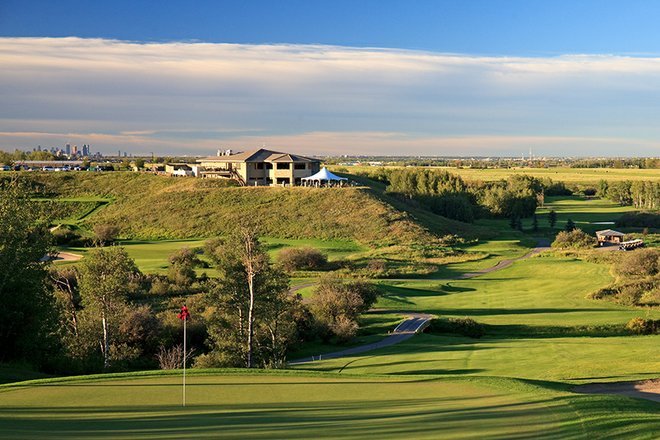 New Anthem United Communities
Belmont
• 12 showhomes opened in Spring 2018 and two more townhome showhomes opened in November 2018.
At the end of January, Homes by Avi hosted a grand opening for their condo-fee-free townhomes and saw over 200 people to visit the showhomes.
• In 2019, Anthem United will be bringing on phase two lots that will have both double and single garage homes available. Two townhome projects will also launch this spring/summer on the south end of Belmont from StreetSide Developments and Anthem.
Chelsea
• Chelsea will be launching in Fall 2019 with three different home styles: front drive, duplex and laned homes.
• Those interested in learning more should register at: chelseachestermere.com
Cornerstone
• 14 new showhomes will be opening in Cornerstone this spring. They will include laned homes from Shane Homes, Sterling Homes, JaymanBUILT and Morrison Homes. There will also be front drive homes from Shane Homes, and duplex homes from Morrison Homes and Shane Homes.
• Anthem United will also welcome a new builder to the community, Luxuria Homes, who will be building condo-fee-free townhomes.
• These showhomes will join the existing showhomes in Phase 2: Truman Homes' duplex homes and Shane Homes' condo-fee-free townhomes.
D'ARCY
• D'ARCY launched in May 2018 with eight showhomes. Two more showhomes opened in September 2018 and four more showhomes will open in April 2019.
• This includes the first condo-fee-free townhomes available in Okotoks by Partners Development Group and the much anticipated villas by Morrison Homes that back onto the D'Arcy Ranch Golf Club.
• In 2019, residents will see completion of the pond in D'ARCY with paths, a fitness park and a skating rink ready for the community's use.
Pine Creek
• Located south of Belmont, Pine Creek will continue to make the city's growth area of West Macleod a destination for homebuyers looking in South Calgary.
• Showhomes will open in early Summer 2019. Morrison Homes and Shane Homes will be selling duplex homes and Sterling Homes and Trico Homes will be selling front drive homes.
Sirocco at Pine Creek
• Also located within the West Macleod area, Sirocco at Pine Creek is offering homeowners Calgary's most desirable new southwest address.
• The homes in the community will feature elegant architecture and future phases will have homes overlooking the Sirocco Golf Club.
• Showhomes will open in late Spring 2019 with NuVista Homes selling duplex homes and Morrison Homes, Shane Homes, Sterling Homes and Trico Homes all selling front drive homes.
Wedderburn
• Anthem United is excited to announce that they will continue building in the Town of Okotoks with their new community, Wedderburn.
• Wedderburn will be launching three front drive showhomes on May 25, 2019 from Trico Homes, Sterling Homes and Prominent Homes. Many of the lots back onto a pond.
Anthem Residential Multifamily
*official project names will be released in the coming months
Belmont Townhomes*
• A modern collection of 178 three level townhomes.
• There will be a broad mix of two, three and four bedroom homes built around a central green space and highlighted by a common amenity building.
• Homes will come with either a single car, two car tandem or two car side-by-side garage.
• Sales will begin in 2019.
• Register interest: anthemproperties.com/properties/belmont
Currie*
• Mix of two five storey wood-frame condo buildings (148 one, one bed and den, two, and two bed and den homes) plus 36 row townhomes (three bedroom homes).
• Located in the heart of the Currie master planned community
• Sales will begin Fall 2019
• Register interest: anthemproperties.com/properties/currie-barracks
Memorial Drive*
• A five storey condo building on Memorial Drive. The brick exterior will give the project a historical feel, but with a modern twist.
• There will be a total of 93 units available ranging from 590 to 1,700 square-feet
• The project is located steps away from Kensington and directly across from the Bow River; one of the biggest selling features will be the stunning views.
• Register interest: anthemproperties.com/properties/memorial-drive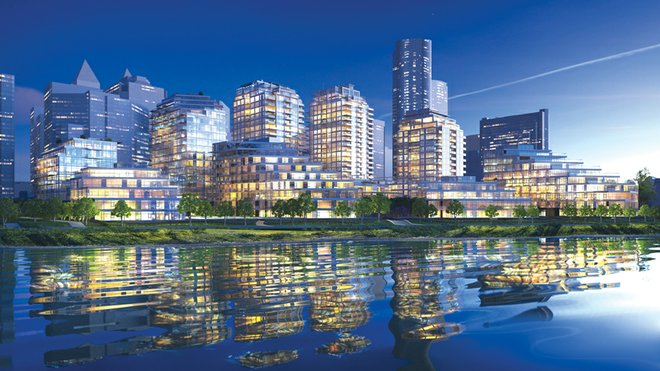 Waterfront
• Anthem's Waterfront master planned community presents distinctive architecture and a unique opportunity to own forever views in an unbeatable location along Calgary's Bow River.
• The FINAL two buildings will be coming to market later this spring: Landmark at Waterfront is a limited collection of 20 homes in two buildings positioned in front of the Bow, offering luxurious two and three bedroom residences with unobstructed water views ranging from 1,200 to 2,500 square-feet
• And the final release of homes at Parkside at Waterfront.
• Parkside consists of four residential towers on Riverfront Avenue next to Sien Lok Park scheduled to complete early this spring
• 25 move-in ready homes will be released for sale
• One, one bed and den, two bed and two bed and den homes ranging from 550 to 2,000 square-feet
• Prices starting from $369,900
• Register interest: waterfrontcalgary.com
View the original article from Calgary HomeLiving here