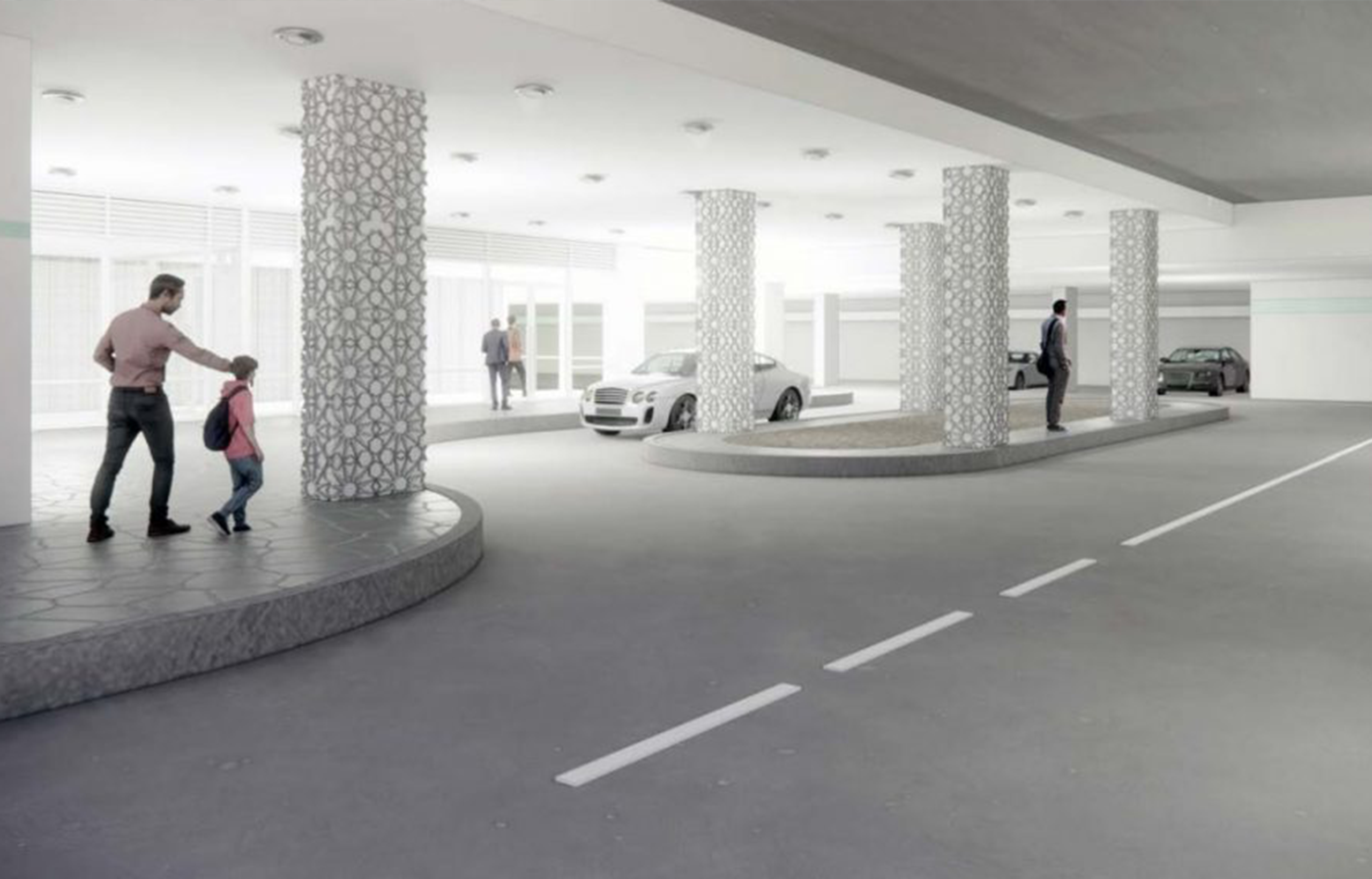 Storeys
Howard Chai
The City of Port Moody has published a new rezoning and development application submitted by Anthem Properties, as the City now seeks public input on the project.
The proposed site is on St. Johns Street, near the intersection with Moray Street, about halfway between Moody Centre Station and Inlet Centre Station, and would consolidate the lots at 3180 and 3190 St. Johns Street as well as 81 to 89 Moray Street. The sites are currently occupied by light industrial buildings, including an auto-repair shop.
Anthem is seeking to rezone the site from M1 (Light Industrial) and C3 (General Commercial) to CD (Comprehensive Development) in order to accommodate for the increased density.
The proposed building would be 12 storeys, with 128 rental units, half of which will be below-market units, and will also include shared indoor amenity spaces as well as outdoor amenity space on the building's podium.
Additionally, the project will also include an "institutional component" in the form of a two-storey, 45,818 sq. ft Jamatkhana (Persian for "congregational space") cultural facility. Anthem notes that the inclusion of the Ismaili cultural centre is due to the previous Tri-Cities Jamatkhana being closed indefinitely "following a structural issue caused by the adjacent development during construction."
Anthem also notes that because of the sloping of the site, much of the proposed 376 vehicle parking spaces — shared by both components of the project — will be above-ground, which may require an amendment to the Moody Centre Official Community Plan. According to Anthem's Letter of Intent, two levels of parking will be underground and four levels will be at or above-ground.
"A key objective of the proposal is to support Port Moody's climate goals, and this is inherent in the tower and podium design, which features a simple form that minimizes articulation and glazing where possible, while using a low-carbon energy system to power the building's services," Isaac Beall, Senior Director of Development at Anthem, wrote in the Letter of Intent.
Additionally, all of the residential parking stalls will include EV charging infrastructure, the building will have a low window-to-wall ratio and a compact envelope, and units will be equipped with Energy Star appliances. The project will also include over 200 bicycle stalls to promote use of bicycles as well as transit, with the nearby Millennium Line SkyTrain stations and bus routes.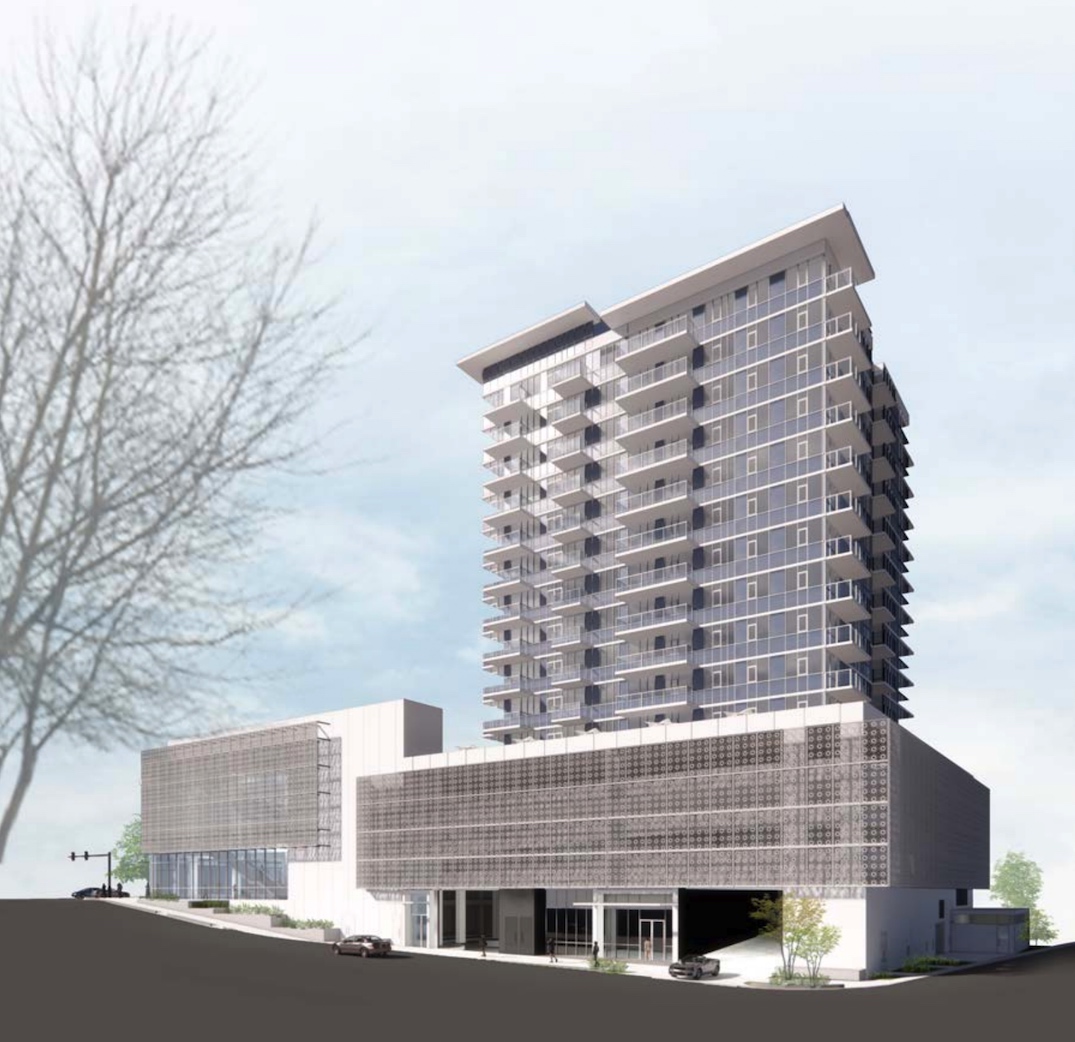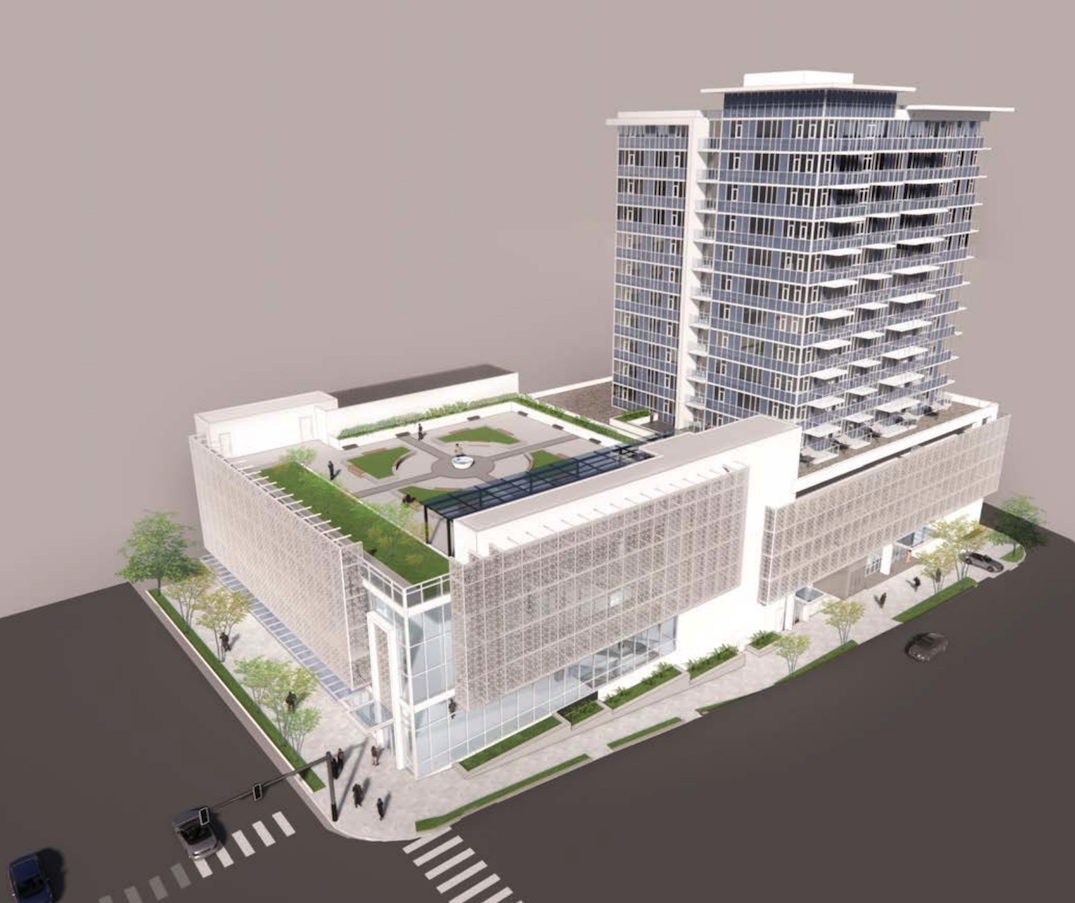 Anthem has also implemented Crime Prevention Through Environmental Design (CPTED) principles, such as adding lighting, planting, and seating in order to create a more welcoming pedestrian space, and the bicycle amenity room will also be carefully protected.
Leading the design of the project is IBI Group Architects, who will be adding cultural and artistic touches such as glazing around the building that resembles Mashrabiya screens, as well as simple canopy expressions along the street for weather protection. The material and colour choices have also been made with the concepts of purity and simplicity in mind.
Those interested can submit comments on this Anthem project on the City's Engage Port Moody portal.
View the original article from Storeys here.