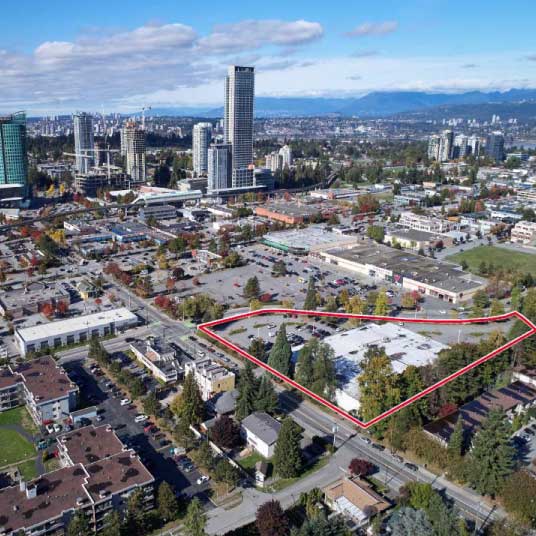 Anthem Properties Group Ltd. has acquired another site in the heart of Surrey City Centre – an area designated by city planners as the future commercial, cultural and social hub of Surrey.
The 4.4 acre site at 10232 Whalley Boulevard sits directly across the street from Georgetown, Anthem's 10 acre master planned mixed use community that includes seven residential apartment towers and 120,000 square feet of restaurants, offices and retail space.
Currently improved by a Toys R Us store and a Dollarama, Anthem plans to submit a rezoning proposal for a future master planned residential community to the City, in line with Surrey's Official Community Plan and area planning policies.
Surrey City Centre is emerging as Metro Vancouver's new downtown south of the Fraser River and Surrey is expected to surpass Vancouver in population in the next 15 to 20 years.  Exceptionally serviced by public transit, the neighbourhood is being built as a highly walkable community with green spaces and open plazas, accommodating residential, civic, university, office and retail services.