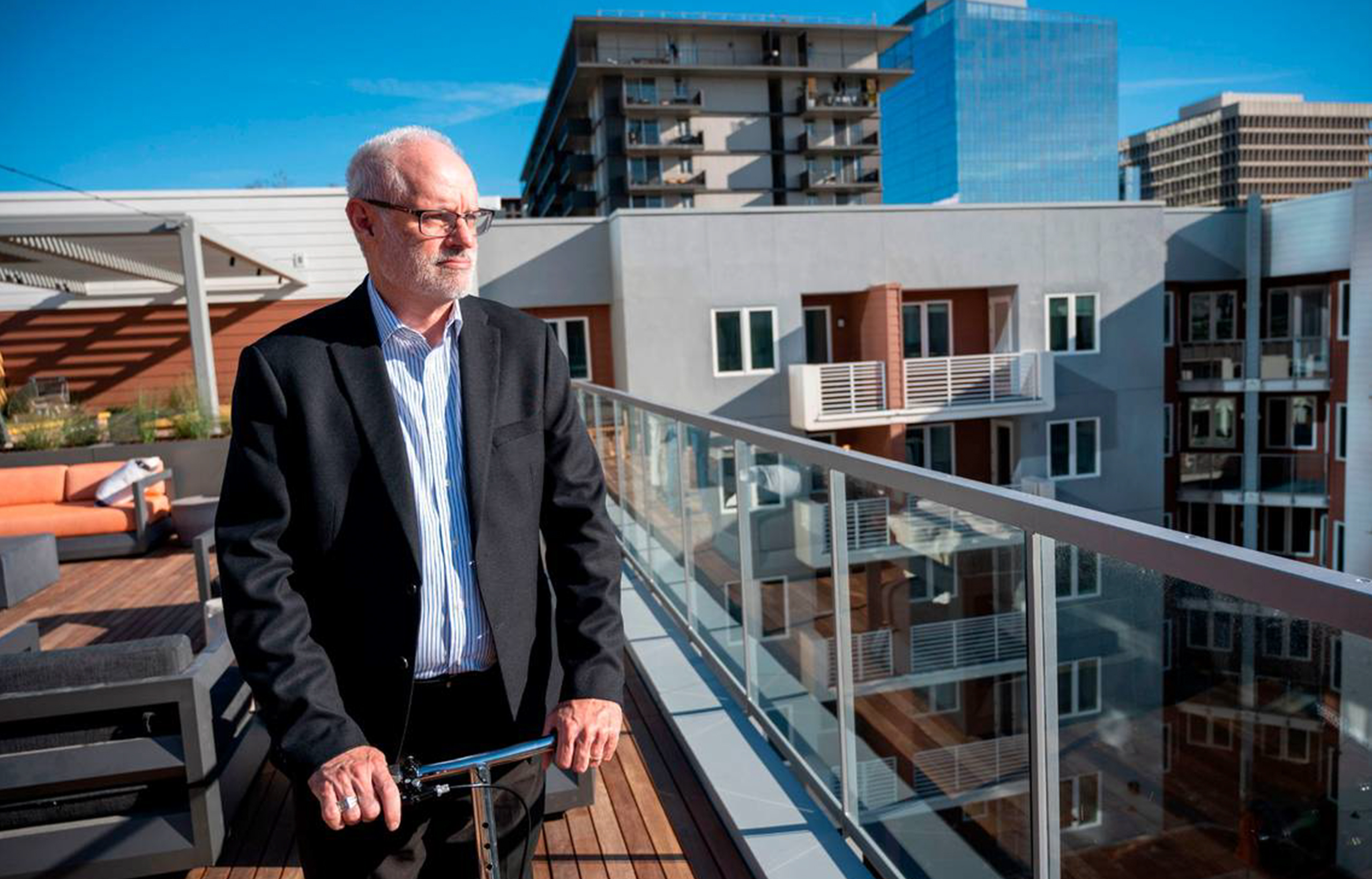 The Sacramento Bee
Ryan Lillis & Wes Venteicher
One day soon, couples pushing strollers and young professionals walking dogs in downtown Sacramento may outnumber office workers carrying briefcases.
Sacramento is redefining its urban core, creating a model for mid-sized American cities struggling to emerge from the work-from-home culture and a perception that their downtowns are lawless and filthy.
Some of the most ambitious housing developments in the central city's history are moving ahead, and more than 2,500 apartments and condos are under construction or in advanced planning stages, a remarkable influx as demand for housing dwindles elsewhere in Northern California. The activity shows that developer interest in the urban core is defying the slowdown in the real estate market and suggests builders think downtown is a solid recession-proof bet.
"During the peak of the pandemic, downtown was a ghost town," said John Dangberg, who worked for the city of Sacramento and other local public agencies for more than 30 years, focusing on housing and economic development. "And we were all pretty concerned with what was going to happen with the changes in the office market. What we're seeing will be transformative. It changes the context of downtown Sacramento."
The changes were necessary.
Some private sector workers have returned, and Sacramento Kings games and concerts are again attracting large crowds to the area surrounding Golden 1 Center. But a majority of downtown offices are unoccupied and the neighborhood's primary economic engine – the thousands of state employees who worked there before the pandemic – has come nearly to a halt.
Gov. Gavin Newsom directed state departments early in the pandemic to embrace telework, and many went fully remote in the summer of 2020. In-office requirements for state employees have been shifting ever since, with each department free to set its own rules. Even in the last two months, some agencies have changed policies to require more office appearances.
However, remote work is likely here to stay for the state government, which still must compete with other public and private employers for workers who increasingly place flexible work options on a footing with pay and health benefits when hunting for jobs.
Nearly all of the 1,800 or so employees of the state's Department of Tax and Fee Administration are working from home most of the time, avoiding their office on N Street four days a week. A few blocks away, on Capitol Mall, a vast majority of the roughly 2,000 people working at the Employment Development Department's central office are "remote-centered." Thousands more state employees whose officers are downtown are also working from home most days.
And they might never come back, at least not to pre-COVID levels.
The last two years have been brutal on downtown. Restaurants closed during the pandemic. Businesses were damaged during the social justice protests of the summer of 2020. With foot traffic at a minimum, homeless camps filled many downtown sidewalks.
"It's just going to take a bit of time," said Eric Carlson, whose Anthem Properties is building three major projects in the central city. "If you fast forward several years from now, downtown Sacramento will be back to where it was going to be."
A LONG TIME COMING
In 1998, Vice President Al Gore visited Sacramento to deliver a speech about the importance of urban infill developments in building more sustainable cities. Standing at the newly-opened Metro Square in midtown, Gore described the project as "no ordinary development" and "a sign of new and innovative thinking here in Sacramento."
"That was the beginning," Dangberg said.
In the years that followed, city and business leaders often spoke about turning the central city into a "24-7 neighborhood," where a permanent population fed a vibrant community even after state workers went home. Still, much of the focus was on attracting new entertainment venues; public subsidies were given to restaurant owners on K Street and to build Golden 1 Center.
In 2015, city officials embarked on a downtown housing initiative, setting a goal of adding 10,000 housing units to the urban core. Environmental and development reviews were streamlined and some parking requirements were eased.
The recent investment in housing could increase the number of housing units in the central city by nearly 25%, according to a Sacramento Bee analysis of census data.
"Obviously the world has changed post-COVID and post-social justice protests," said Michael Ault, head of the Downtown Sacramento Partnership business group. "Downtowns have to evolve and this market has proven itself to be desirable for people who choose to live and be close to amenities and entertainment and I think it's been good to see."
A few blocks south of the arena, the Capitol Towers apartment complex is rising on a four-block site. Built and managed by Weidner Apartment Homes, a real estate firm based in the Seattle region, the complex has so far appealed largely to two demographics: former suburbanites looking to downsize and young professionals seeking an apartment near where they work, said Brad Wuerer, the firm's senior area director.
"Housing is a critical component that will separate us from other mid-sized cities," he said. "We're not going to be dependent on office workers. We're going to have people living downtown."
Weidner opened a seven-story apartment building near Fifth and N streets this fall with 218 units. Nearby, another building with 218 units will open in December. By the time Weidner has finished redeveloping the four-block site in the next three to five years, the company expects to add at least another 700 apartments in two high-rise towers, plus a hotel.
"The long-term demographics for downtown Sacramento look really good," Wuerer said. "These apartments in San Jose or San Francisco would be unaffordable. We felt we could build something (here) that was really nice and was affordable for a lot of people."
Weidner has also recognized that, as Ault said, "it's no longer good enough to just build an apartment with a door and that's it." Capitol Towers has a rooftop area with views of the Capitol Mall skyline, fire pits and barbecue grills. An outdoor pool and spa are on a third-floor deck, and a two-story fitness center looks out onto Fifth Street.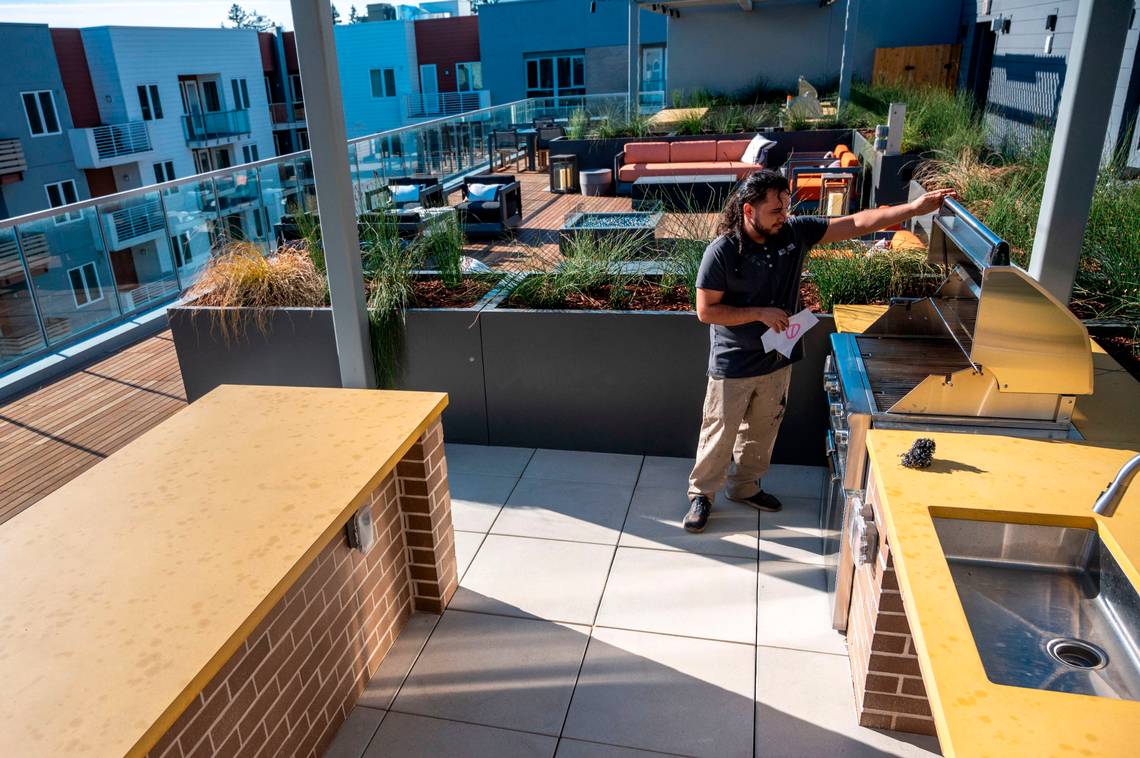 MAJOR DOWNTOWN SACRAMENTO PROJECTS
Lot X is an oddly-shaped block facing Capitol Mall, two blocks east of the Tower Bridge. Half the lot is pavement, the other half grass, and city leaders have wanted something – practically anything – to happen there for years.
It's about to.
Southern Land Co., a Nashville, Tennessee-based development firm, is planning to start construction next summer on a 32-story high-rise apartment and office tower, the tallest residential structure in Sacramento. The aspirational plan might be the strongest indication of the development industry's bullish views of downtown.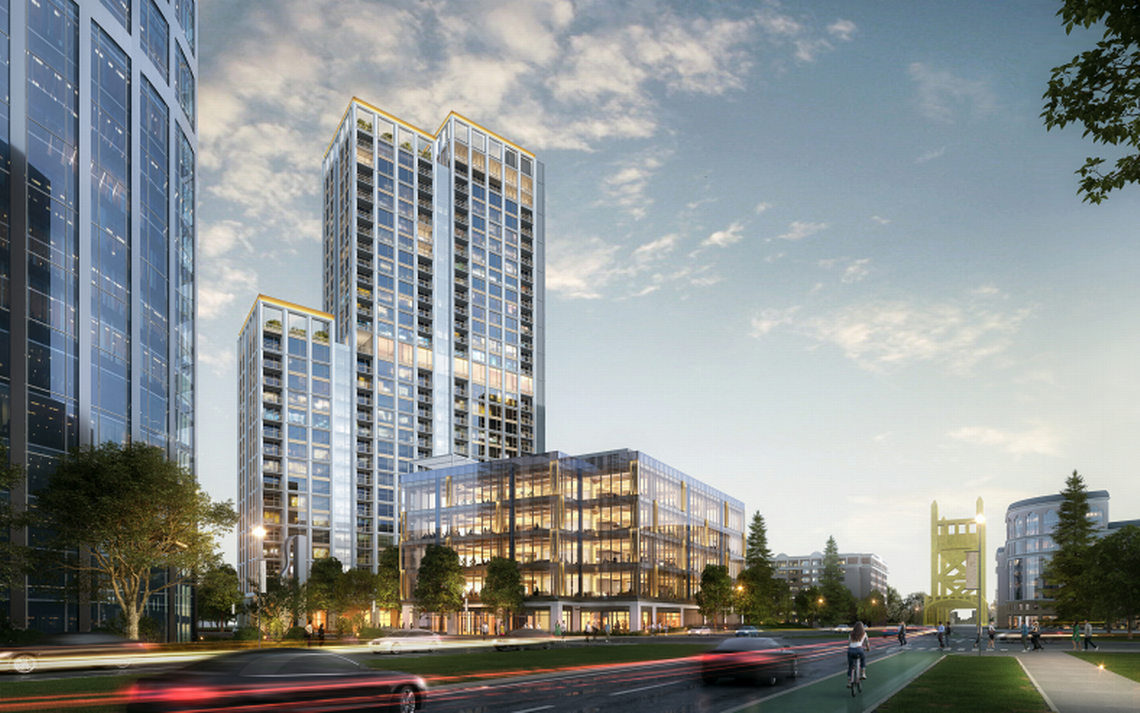 "One of the biggest draws to downtown Sacramento is the chance to create something entirely new and blaze the trail for high-rise living in the city," said Parker Larson, Southern Land's director of acquisitions on the west coast. "It's incredibly rare to have the opportunity to be the first to bring a new concept or style of living to a community and that's exactly what Southern Land has at Lot X."
Other projects are pushing the traditional boundaries of downtown.
The City Council approved the Growers District earlier this year, allowing three properties on North 16th Street near the Blue Diamond plant to be transformed into low- and mid-rise buildings with more than 500 residential units combined. Dangberg, a consultant for the project's developer, Bauen Capital, said construction should start by the middle or later part of next year.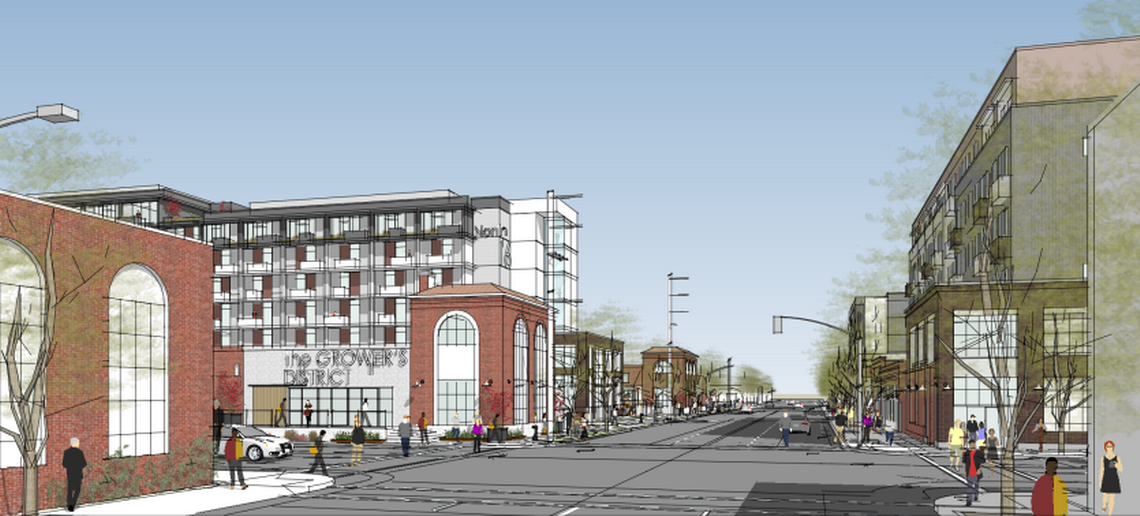 Downtown also has gained the attention of other companies outside the region.
Anthem Properties, based in Vancouver, British Columbia, is already building two major projects in the area: a 137-unit apartment complex at 15th and S streets and a six-story apartment building at 10th and J streets. It has also applied with the city of Sacramento to construct a seven-story apartment building on the 900 block of S Street.
Carlson, Anthem's CEO, said the company's interest in Sacramento began before COVID-19.
"We saw an emerging dynamic urban environment where it was attracting tech people, young people, millennials who like that urban vibe," he said. "We saw that as a good, interesting, secondary urban market."
View the original article from The Sacramento Bee here.