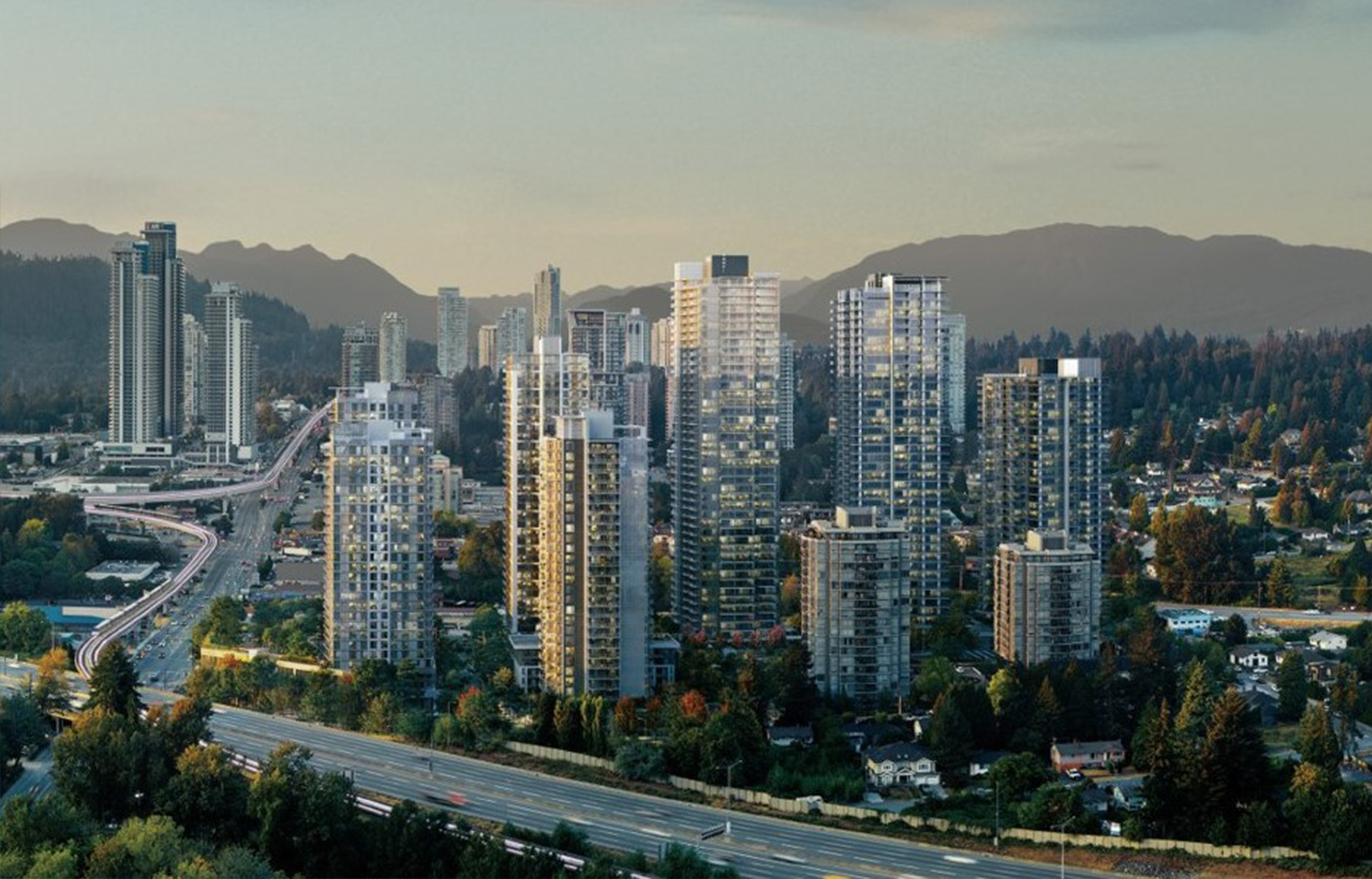 Tricity News
Diane Standberg
Despite a softening real estate market and predictions of slower sales, a Vancouver-based developer is not pulling back on plans to build seven towers at Coquitlam's southern gateway.
Anthem Properties is building a master-planned community of 2,200 homes including condos and market and non-market rental units on a triangular shaped property at 319 North Rd. that previously housed a Best Western hotel and conference centre.
"We recognize that opportunity for urban renewal. We want to bring something special to the area and to deliver on something great," said Melissa Howey, vice-president of development for SOCO.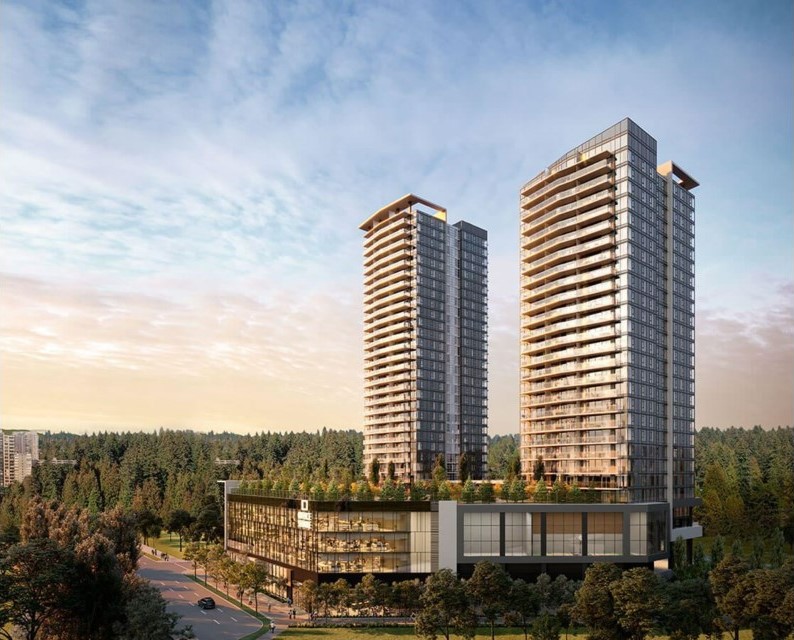 You can't miss the huge SOCO One towers and podium being built next to the freeway. The concrete and scaffolding loom over the older strip malls, many of which will likely be re-developed.
Most of SOCO One's condos are already sold and the company just started previewing its third tower, an accomplishment Howey said is surprising given the pandemic, while the affordable rental market component awaits a non-profit operator.
Anthem has also secured some of the retail component in the large podium and is looking for those interested in renting office space.
"We have been speaking with a lot of interested parties," she said, adding that the retail component will likely be a mix of shops and services geared to SOCO residents.
Here's what's coming to the neighbourhood near New Westminster and the Burnaby border:
Two towers, 32 and 28 storeys
514 homes, including 18 below market rental homes
64,000 sq-ft. of commercial retail and office space
Completion estimated for fall 2024
400 homes sold
One 28-storey tower and one six-storey wood frame rental building
228 homes in the tower
71 rental homes in the wood frame (31 below market)
Completion estimated for late 2025
Currently previewing
Future phases
Phase Three will have a single tower
Phase Four will have a single tower and a multi level indoor/outdoor daycare facility for more than 75 children
Phase Five is two towers, including a dedicated rental tower with 263 homes (25 below market)
Busy traffic corridor
Traffic was a major concern when the project was first being considered.
Howey said the project will fulfill Coquitlam's transportation requirements, additionally there will be wider sidewalks and trees planted to "soften" the edge of the development, especially where it meets North Road.
Residents of SOCO One and those using services in the office and retail component will access the parkade off Alderson Avenue by turning onto Young Road while residents will access SOCO Two's condo tower and six-storey rental building off of Delestre Avenue and Cashore Way.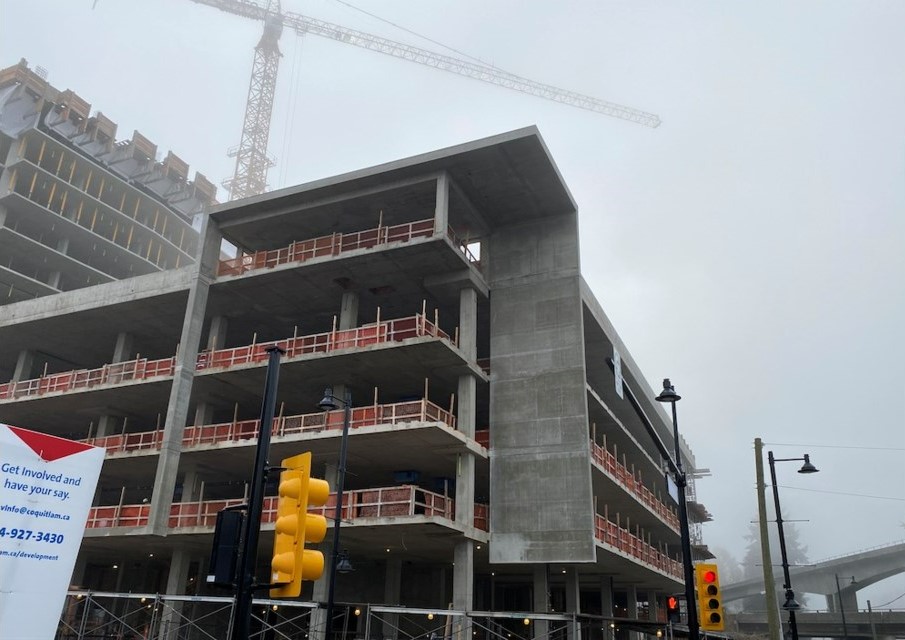 Eventually, there will be a road connection from North Road to Lougheed Highway, although that is in a later phase of the five-phase development.
"That will be a great asset to the community" said Howey.
However, she said the actual install date for the connecting road depends on the "timing" of future phases.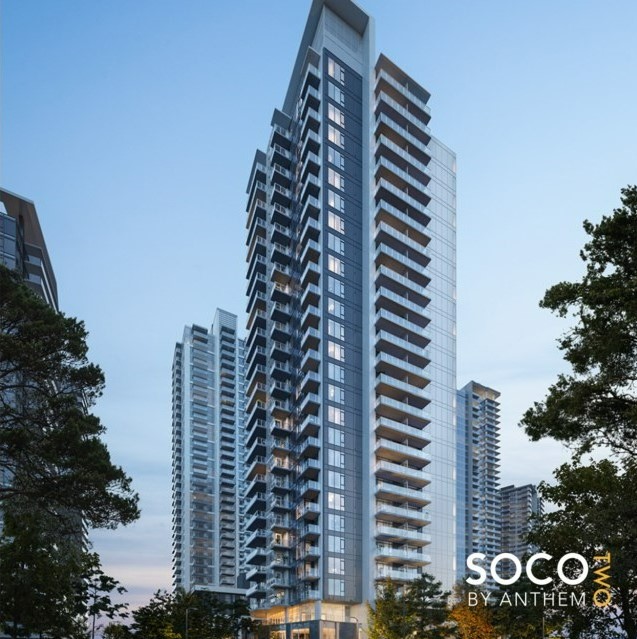 Real estate is cyclical
When complete, the towers will provide a cohesive skyline of "gleaming" glass, said Howey, with roads, parklets, child care, retail and office space and amenities that include an indoor basketball court and outdoor running track.
To address climate change, city environment requirements will be met, air conditioning will be offered and trees will be planted around the development, Howey said.
There are challenges on the horizon, however, as the frothy market of just a few months ago has declined. However, in Coquitlam, real estate sales last month actually increased.
Howey said Coquitlam is seen as a desirable place to live and the Anthem development is close to SkyTrain and the freeway which makes it convenient.
"There are cycles to this and we've seen down sales before and we'll see them again, but what we're seeing is a lot of positively and belief in what we bring to the table," Howey said.
View the original article from Tricity News here.