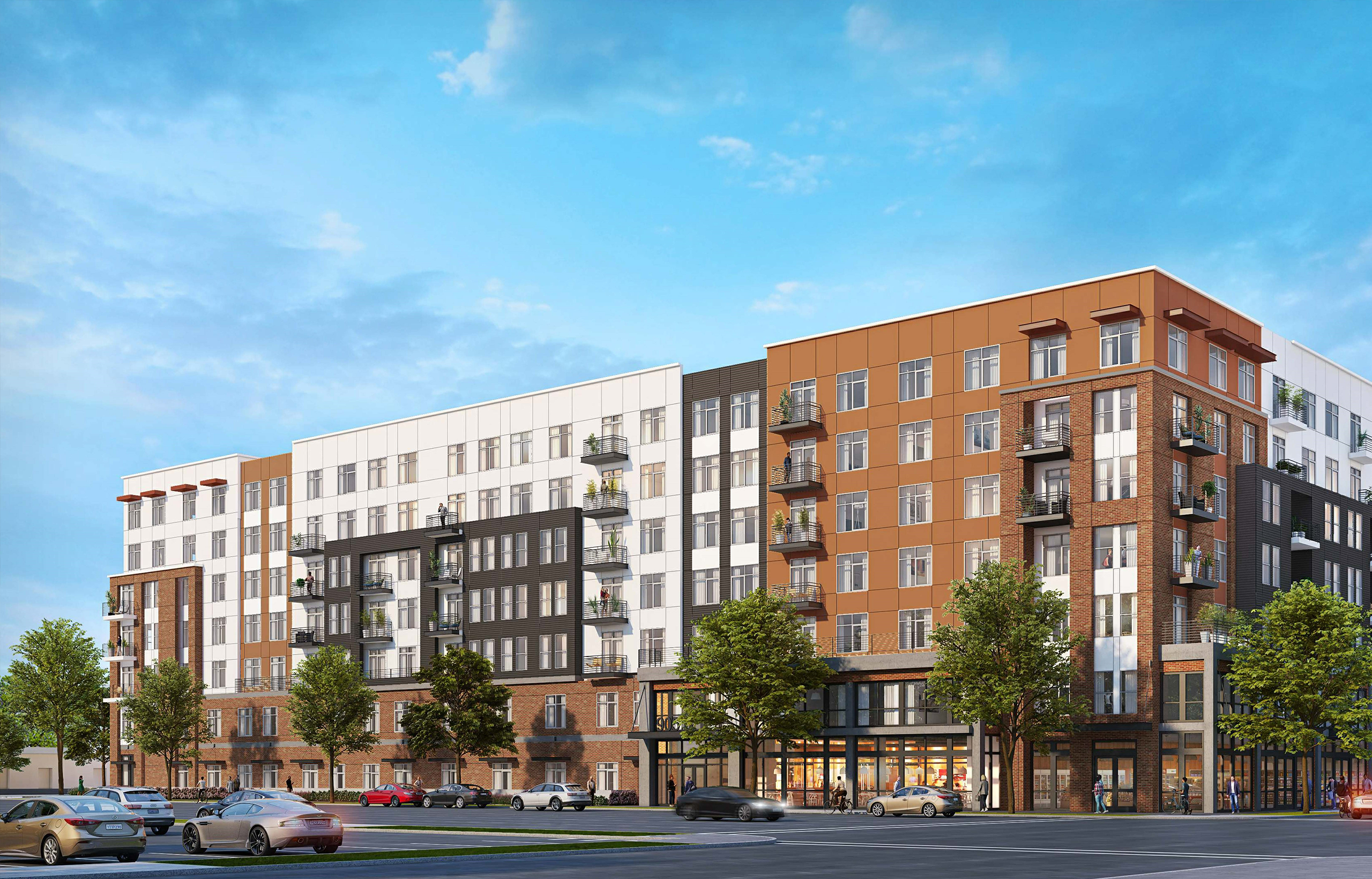 Ben van der Meer
Sacramento Business Journal
After signaling intent with the purchase of the Beers Books site on S Street near Downtown Sacramento, Canadian development company Anthem United has filed plans for the site. Here's what we know from the application.
Existing buildings at 905-915 S St. and 925 S St. would be torn down and replaced with a seven-story apartment building with 225 units rented at market rates and with ground-floor retail space. Beers Books, currently located at 915 S St., said it's moving to 712 R St.
Total building square footage would be 264,894, with the street-level retail space 6,409 square feet and wrapping around the corner of 10th and S streets. The building would be two stories of concrete and five stories of wood above.
Building units would be 44 studios, 140 one-bedroom and 41 two-bedroom units. Studios would range from 454 to 605 square feet, one-bedroom units from 609 to 906 square feet and two-bedroom units from 1,113 to 1,215 square feet.
Though 14 apartments would also be on the ground floor, the rest are on upper levels, with amenities such as a two resident lounges, a fitness center and two interior courtyards.
On the first two floors, behind the retail space and apartments, would be 111 parking spaces, accessed from the alley to the north of the project site. Indoor bike parking and storage would be in the same area.
Because of its height, the project would require a variance from the city to exceed the current limit in that area, though its floor-area ratio is within city guidelines.
View the original article by Sacramento Business Journal here.