Blog by: Tracey Ayton
traceyaytonphotography.com
Hello ~ I hope you all are doing fabulous. Its been a while since I've written, but I thought that this latest opportunity was a great reason to share what I've been up to. Recently, I was asked by the lovely people at Anthem to help style a display home at their newest project, The Residences at Ridgeway, for the holidays.
It's been really exciting that since I've started photographing homes, food and lifestyle campaigns, lately I'm being more and more recognized for my styling. I'm a firm believer that if you truly enjoy what you're doing, it will show in your work. And for this project, I got to do the two things I love – photography and styling.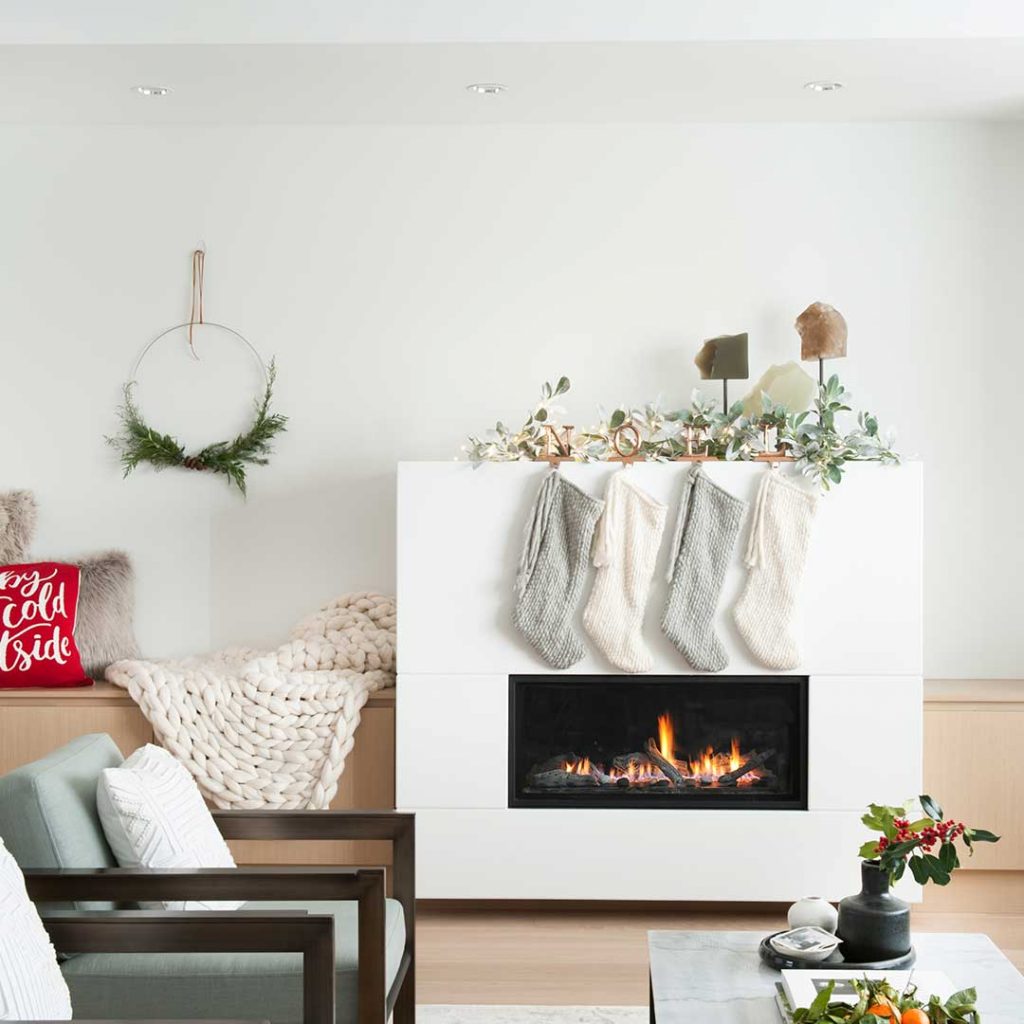 The Residences at Ridgeway is a project of nine single family homes in North Vancouver, and after taking a tour, I knew that I wanted to embrace Scandinavian style and "Hygge" – a Danish word for the cozy feeling you get when you enjoy the simple things in life.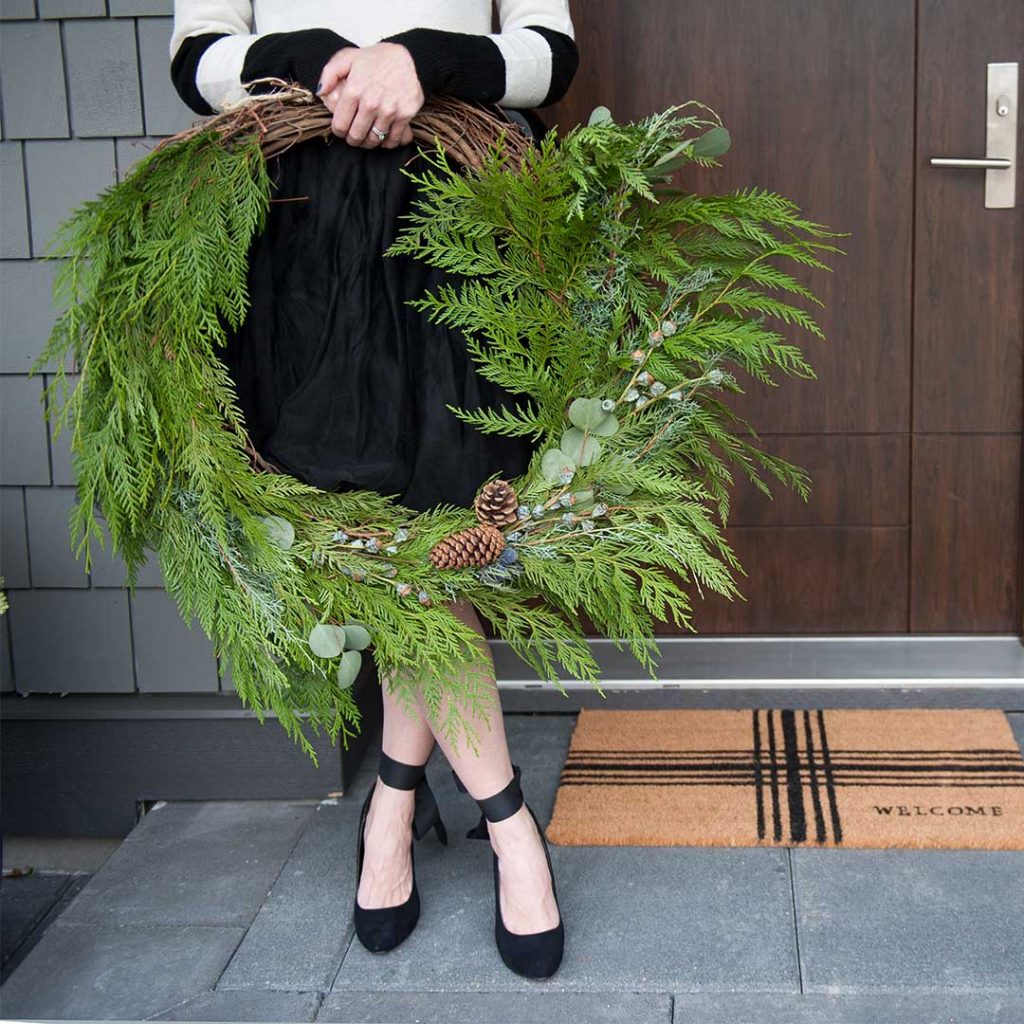 Our first step – greenery! Cindy Mast of STOOPS Design helped us out with tasteful touches of nature throughout the home. We wanted to choose greenery that would last for the whole holiday season, so we used lots of eucalyptus, branches and evergreens throughout the inside and outside of the home. And my favourite part, a minimalist Christmas tree in the living room that would make Charlie Brown proud. When it came to decorating the tree, I kept it simple, a few small red baubles for a pop of colour! To finish off the tree we placed the stump in a simple woven basked and placed it atop of a cozy faux fur throw.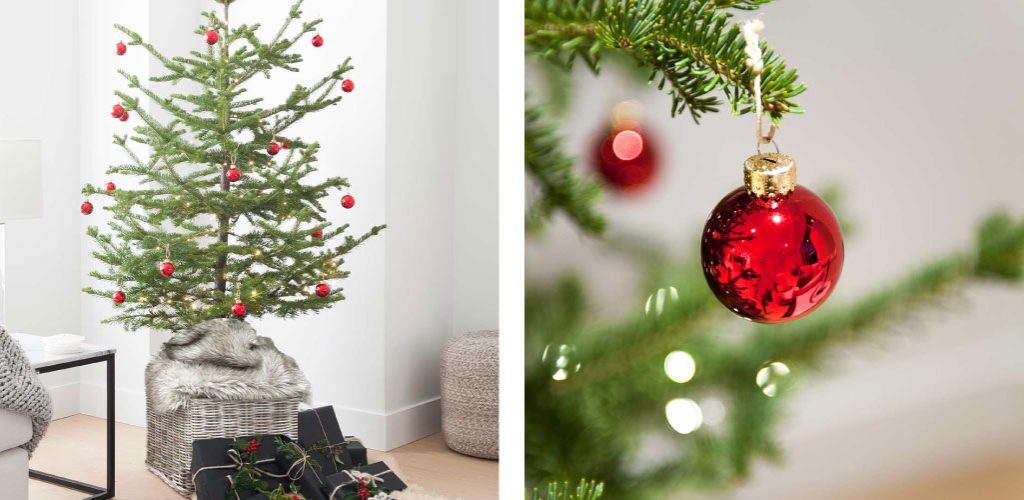 But what good is a Christmas tree if there aren't any presents underneath? This is where I really wanted to add a touch of Scandinavian style and bring in some nature. We wrapped each gift in black wrapping paper then alternated tying gifts with either a simple string or cozy yarn. The finishing touch was a small sprig of either eucalyptus, holly, cedar or some juniper berries.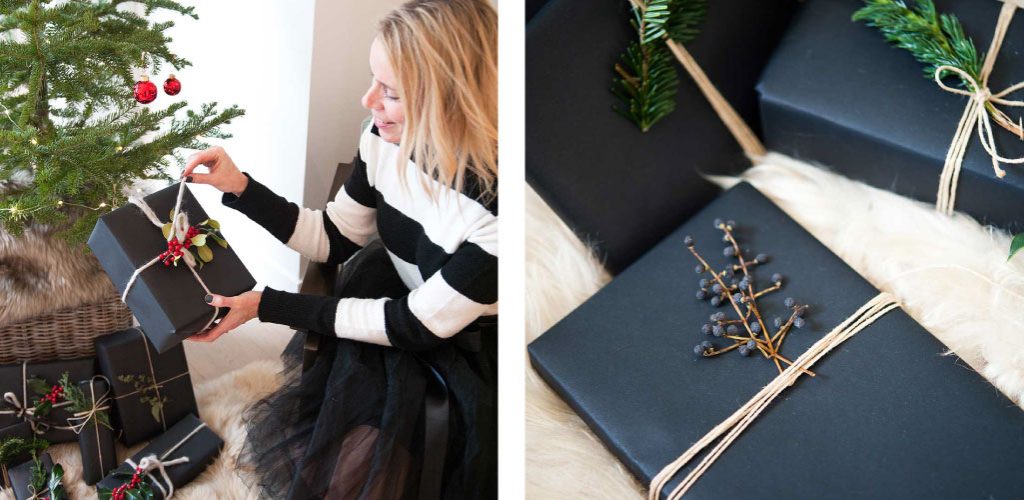 One of my projects that I wanted to share was on the coffee table. Beside a vase full of holly leaves and red berries, we placed a small bowl of black and white photos from past family Christmases. The holidays are about spending time with family and friends and what a perfect way to share photos for people to sift through and perhaps reminisce of what the holidays looked like way back when.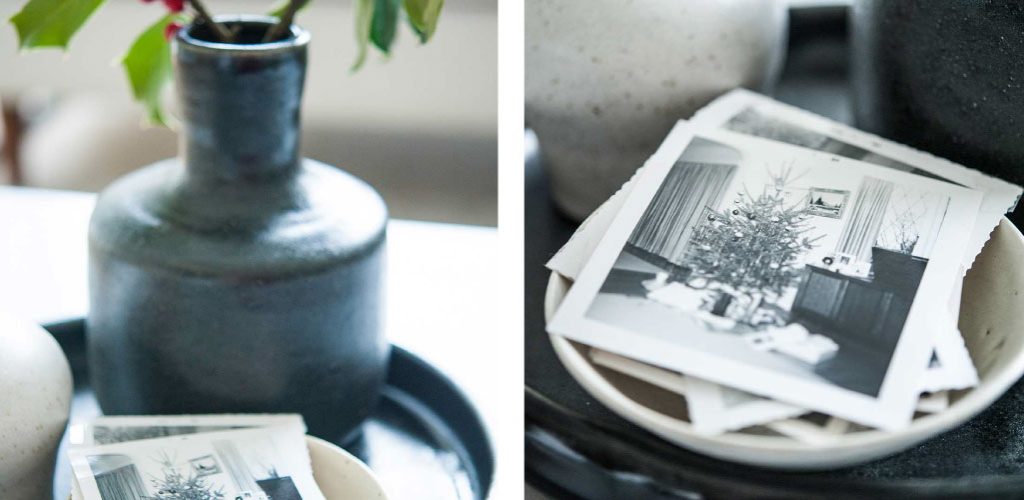 We saw the family room as a place where the kids could have their own Christmas tree to decorate – a slightly smaller tree than the one in the living room. To create a whimsical, kid-friendly space we found beaded, string garland and adorable felt mice, known as "Woodland Creatures," from The Cross Décor + Design. For a fun, crafty project we created an oversized ball of yarn and placed it on the book shelf. It was made from a large Styrofoam ball which I wrapped thick yarn around!
My favourite part of a home is always the kitchen, and the big island and high-end kitchen appliances at The Residences at Ridgeway were the perfect backdrop for my "lived-in" look. I placed an oversized bunch of eucalyptus on one side of the double sink, and on the counter, I placed a pair of vintage style clippers and some sprigs of greenery. Making it look as if someone was in the middle of creating a holiday wreath – which is super easy I may add. All you need is a simple gold hoop, fresh greenery and a wire. You can even forage for the greenery in your own back yard.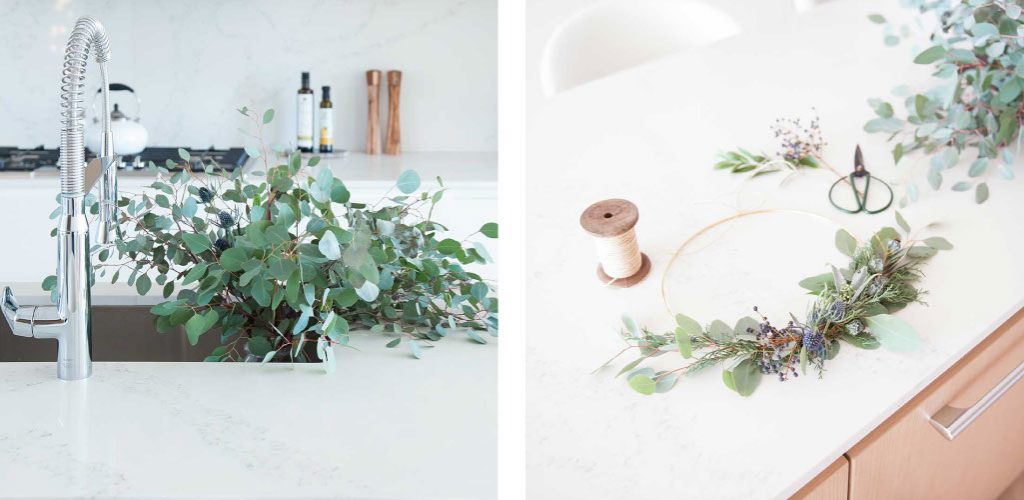 It truly was an honour to work on this project. It means the world to me to have been recognized for my styling and photography. A huge thank you to the folks at Anthem for bringing me onto such an amazing project. I do hope that everyone enjoys it as much as I did styling and photographing it.
You can see all my holiday styling in person at The Residences at Ridgeway. The display home is open the next two weekends from 12-4pm. Located at 436 East 5th Street, North Vancouver.
Happy Holidays everyone.
xo Tracey.
A special shout out to those who helped me with this project:
– Stephanie Chan (@thepauhaus on Instagram) who helped with sourcing decorations and crafting my "lived-in" designs
– Cindy Mast of STOOPS Designs who helped with all of our many greenery needs
– Jenelle Cumiskey of Mulder and Company who created the gorgeous oversized merino wool throw in the living room and the adorable wool wreath in our kids area
– My dog Frankie, who tested out the mudroom/puppy area for us and ensured it was dog approved!
And if you want to know where we got all our great decorations from check out The Cross Décor + Design, HomeSense, Michaels and Chapters Indigo!
View the original blog here.