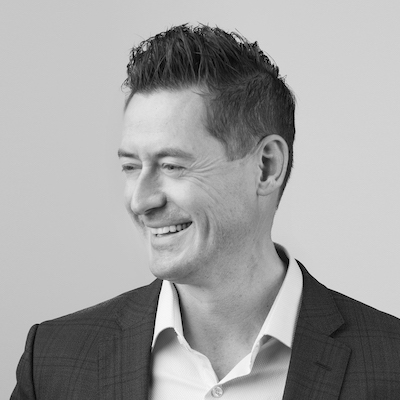 Mario Toneguzzi
RENX

Anthem Properties Group, known more for its residential presence in the Calgary real estate market, has recently embarked on building up its industrial portfolio in the Alberta city.
Its latest land purchase is 95 acres in Southeast Calgary where it plans to build a future business park consisting of 1.5 million square feet of class-A warehouse/distribution space and ancillary retail.
The purchase price was not disclosed for the land, which was previously owned by Prudential Steel.
Sean Day, vice-president, industrial, with Anthem, said it now owns, co-owns and manages 11 income-producing industrial properties in the Calgary area totalling over 907,000 square feet. It also has a development pipeline of 280 acres of land capable of delivering over 4.3 million buildable square feet of class-A warehouse/logistics space.
Anthem sees strong fundamentals in Calgary
"Strategically we're very active in industrial in Alberta as we believe Alberta is well-positioned for growth given the strong fundamentals and availability of land, particularly when compared to the lack of availability in Canada's other large industrial markets, in addition to the relatively high occupancy costs, corporate income tax rates and costs of living in those markets," Day said.
"Our acquisition and development programs focus on superlative quality, functionality and location, and we will continue to expand into several key markets throughout Western Canada and the U.S."
Day said the company's presence in the Calgary-area industrial real estate market has "ramped up quite a bit" in the past year or so.
"We launched a bold growth program. We added about 650,000 square feet over the past 12 months to the income-producing bucket," he said.
"We also acquired about 250 acres of development land, all in the Greater Calgary Area. . . . The income-producing properties are existing buildings and tenanted and spitting out income."
Anthem's Calgary development plans
The most recent land purchase for industrial development is located at Glenmore Trail and Barlow Trail.
"This isn't a straightforward, simple, greenfield development. We need to decommission the buildings. We need to demo them. There's some remediation work we need to do on site," Day said.
"And then of course when all that is done, then our typical site work, storm pond, and deep services . . . the real land development component begins and then once that's all done then we start going vertical.
"It's likely going to be tailored more to the, I would say, the small- to medium-format type of building. We're still working through the site plan and, of course, over the years there's going to be many different iterations of that as we go and things change but there will be multiple buildings on-site."
This is the third industrial land site the company has purchased in the past year. In late 2021, it acquired two separate sites in Balzac, Rocky View County, just north of Calgary's city limits.
One site is 40 acres in the Wagon Wheel area. A second site started as 104 acres just south of that, but Anthem is assembling some land just adjacent to it so it will end up being about 150 acres in total.
"Those are both greenfield development sites," said Day. "It's going to be brand new A-class definitely focused on logistics space. All industrial, though. The market up in Balzac tends to cater to a bit of a larger-format user. Nothing's set in stone but we believe most of the development on both those sites will be medium- to large-format space."
Day said Anthem expects to provide about 2.7 million square feet on those properties.
Strong performance for Calgary industrial
"The asset class has been well-performing for a couple of years, especially through the pandemic. It's been very resilient," he observed.
"Even going back a couple of years, strategically speaking, it was an asset class that we wanted to grow and we saw a lot of potential with the asset class and certainly with Alberta, particularly when compared to other major markets in Canada – Vancouver and Toronto specifically – there's an availability of land.
"Economically speaking, you can acquire the land a lot more cheaply than you can in somewhere like Toronto or Vancouver. Strategically speaking, Alberta has always been the area where we wanted this bold development program to begin."
Day said construction plans for its current Calgary-and-area industrial land properties include:
– the start of vertical construction of Phase 1 at the 40-acre Balzac site this fall, with the first building ready for occupancy in the fall of 2023;
– the start of vertical construction of Phase 1 of the 150-acre site in Balzac in the fall of 2023 with the first building ready for occupancy in the fall of 2024; and
– the start of vertical construction at the Barlow site in spring 2024 with the first building ready for occupancy in the spring of 2025.
Going forward, Anthem's plan is to replicate what it has done in Calgary by seeking acquisitions in other key markets such as Edmonton, then beyond that into Western Canada and the Western U.S. states.
Most space under construction is pre-leased
According to commercial real estate firm CBRE, Calgary's industrial real estate market is trending toward historical low vacancy, dipping to 2.9 per cent in Q1 2022. This represents the lowest vacancy since Q3 2014.
CBRE's report indicates 75 per cent of the 6.6 million square feet under construction is pre-leased, creating unprecedented demand for readily available large-format space.
Rental rates continue to climb quickly and are at a 13-year high. Historically stagnated rental rates for second-generation product are experiencing upward pressure as availability of new, class-A product diminishes, the CBRE report noted.
The net asking rate in Q1 was $8.90 per square foot.
Anthem has a strong presence in the overall Calgary real estate market. It has three retail properties under management consisting of 343,362 square feet and two retail properties under development at 292,200 square feet.
It has eight master-planned communities in various stages of development, representing 3,363 acres of land.
Anthem also has 178 multiresidential units as well as 93 rental units under management. It has plans for four more multiresidential projects consisting of 1,207 units.
View the original article by RENX here.