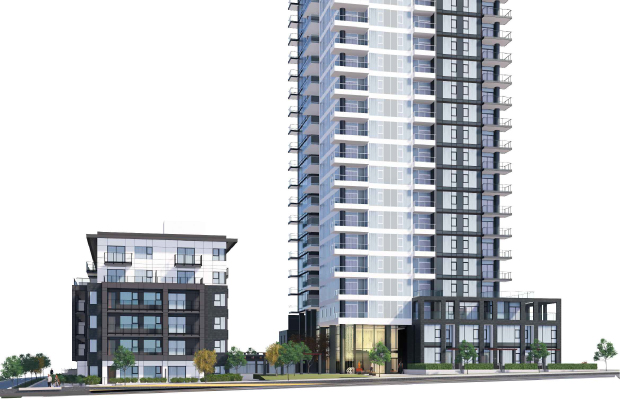 UrbanYVR
Peter Meiszner
Anthem Properties is planning a 42-storey, mixed-use tower on Cottonwood Avenue in Coquitlam.
The development will also include a six-storey rental apartment building, as well as several townhouses.
In total, there will be 467 residential units, consisting of 332 market condominium units and 135 purpose-built rental units, including 20 below-market rental units
Anthem will own the purpose-built rental units and is partnering with BC Housing as the operator and leaseholder for the 20 below-market rental units.
The tower will be clad in window wall, with a 50/50 transparency to opaque ratio. Brick cladding will be applied to portions of the townhouses and six-storey rental building. The majority of the six-storey rental building will be clad in hardie panel.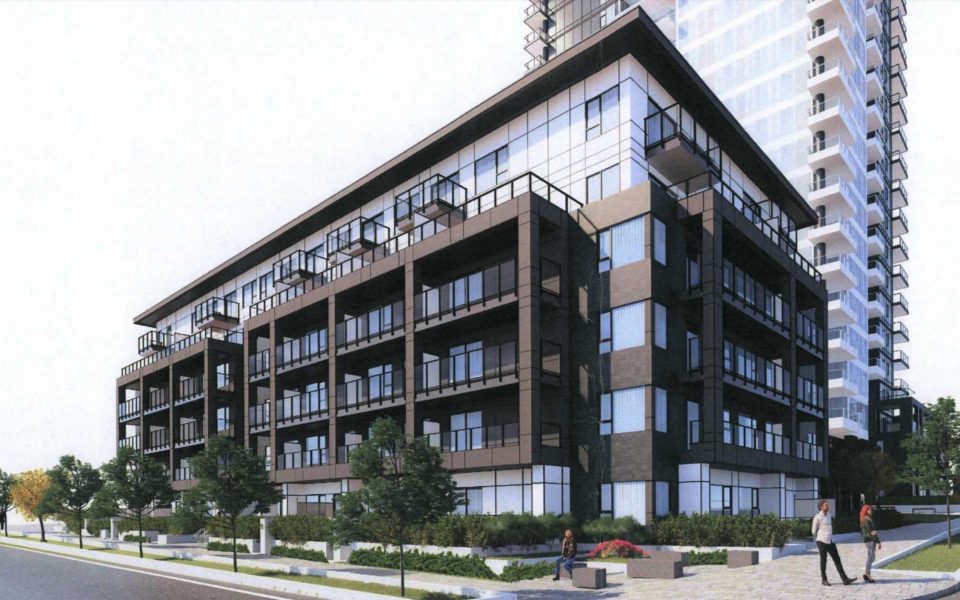 This will all be over 531 parking spaces with 435 EV parking spaces, and 584 bicycle parking spaces.
Residents will also have access to 25,000 sq ft. of amenity space, including indoor/outdoor lounge areas, games room, spa, co-working space, music rooms, fitness areas, meeting spaces, kitchen, dog wash station, bike repair room and a guest suite.
A three-storey rental apartment building on the site will be demolished. It contains 98 units and was purchased by Anthem in July 2018. Anthem says 32 of the 98 units are currently tenanted, and many tenants have already voluntarily relocated with support and assistance from Anthem, including compensation.
Approximately 73 on-site replacement trees are proposed to replace the seven existing on-site trees.
The proposed 42-storey tower, six-storey rental building and townhouses will be constructed in one phase, and will be built to a LEED Silver equivalency. Architects are IBI Group.
View the original article here.